Ready to make the wisest decision you'll make this year by adding a maker blog to your crochet business income stream? Read my simple START A PROFITABLE CROCHET BLOG, to get your website up and running on the #1 rated hosting site, today!
So, January….the first month after the holidays and the first month that traffic, sales, and income begins the horrible slide toward summer. I told you last month that we should expect January's income and traffic report to be completely different than those of November and December and it is, but it's not all bad news.

While sales are down, some of that was planned. I typically set my shop up to sell only ready-to-ship items in January so that I can get a break, of sorts. At the same time, those losses were partially mitigated by my starting of the Crochetpreneur MasterClass, which had 35 subscribers to the beta test team (who are doing a great job, by the way…I can't wait to open the class to all of you in April!)

I didn't expect my traffic to slow down quite so significantly, but I wasn't intentional about my pinning or social media posts in January either. So, that could have something to do with it.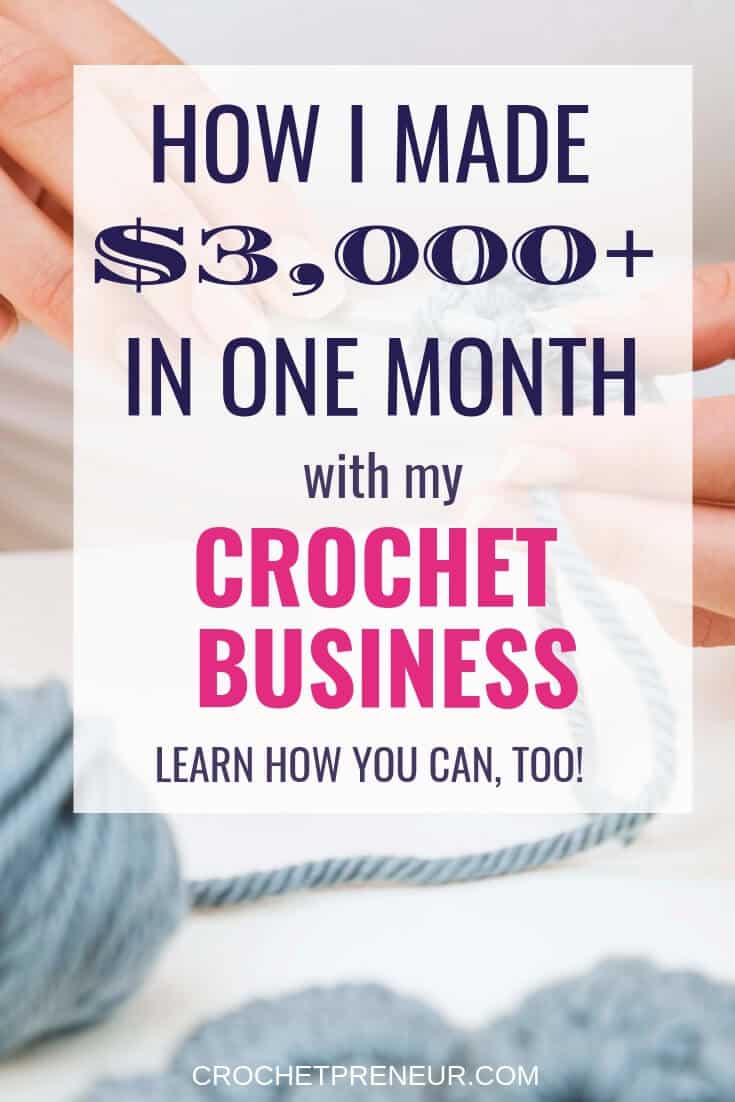 You may be asking why I'm sharing such intimate detail so of my business with you. Well, first, I've found that when others have shared their income reports, I've been so encouraged to believe that it IS possible for this regular, work-at-home grandma to enjoy the personal and financial freedom that comes from having a successful crochet business.

And I hope to inspire you in the same way.
Granted, over the past 5 years of my crochet business and the year and a half that I've had this blog, the income has proven to be pretty sporadic – with most of it coming in the winter months. But over the coming year, we'll brainstorm some ideas together for how to sustain an income during the lean months.
If you've been reading for any length of time, you'll know that I'm a passionate advocate for multiple streams of income – the cornerstone of which is starting a blog. From that, all the rest of the income opportunities flow.
Secondly, the reason I share these details is you. I feel like I need to be accountable to you and show you that I'm not just telling you what I think will work, but what does work for me and, sometimes, what doesn't.
That's right when I hit the inevitable struggles, I'll share those with you, too.
I think it's important that, as someone sharing business tips with you, I'm open with the numbers. Really, anyone can share their ideas on how to grow a business and I want you to make wise decisions about who you're following.
Am I the most successful blogger/designer/maker out there? Nope. But I'm growing my business right alongside you and I want to be as transparent about that as possible.
Ultimately, on those days (weeks and months) when this blogging thing, this crochet thing, this maker thing feels HARD (and sometimes it IS hard – please don't set yourself up for disappointment by believing otherwise), I hope you can come here and find some inspiration to know that you can push through the hard days and build a business you love.
All that said, here's how the numbers played out for December 2018:
MY CROCHET BUSINESS INCOME AND EXPENSES REPORT
INCOME
Mediavine Ads: $404.93

Affiliate Sales: $133.09

Pattern Sales: $885.48 (on Etsy, Ravelry, and my Shopify Sites)

Other Digital Product Sales: $1399.99 (planners, courses, 30 Days of Cozy bundles)

Online Product Sales: $322.82 (Etsy physical products)

Shipping Fees Collected: $36.90
EARNINGS TOTAL:
$3183.21
EXPENSES
Merchant Fees: $279.12 (for Etsy, PayPal, Stripe, Square, and Ravelry)

Siteground: $4.95
Shopify: $29.00

Shipping Fees: $58.47

Send Owl: $15.00
Tailwind: $30.56
Mailerlite: $50.40

Adobe: $9.99

Zoom: $14.99

Canva Business: $12.95

Ads: $62.50
EXPENSES TOTAL:
$567.93
NET PROFIT:
$2,615.28
CHARITABLE DONATIONS: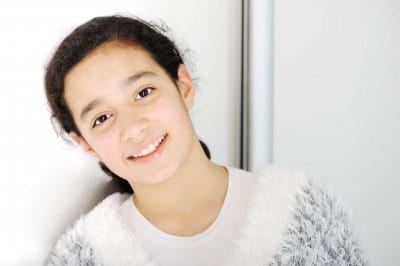 Together, we gave $300.00 to charitable organizations whose goal it is to rescue the hearts and lives of hurting people.
Cumulative donations in 2019: $300.00
CROCHETPRENEUR TRAFFIC REPORT
TRAFFIC
So, here are the numbers:
Monthly Visitors: 30,016 (down about 6,000 from last month)
Unique Visitors: 22,594 (down about 5,000 from last month)
Page Views: 56,530 (down about 5,000 from last month)
WHAT'S NEXT
Well, it's February as I write this and traffic has slowed down even further – to the point where I'm going to have to come up with a strategic and even radical plan for increasing blog traffic. There seems to be a decline in Pinterest traffic. So, I'll need to analyze that and get on top of creating some new pins and new content to rev things up a bit.
I'm also working on creating written and video content for the MasterClass so that's taking some of my time away from the blog.
Additionally, I've had to make the intentional decision to focus on my health as the fallout of the messy bun hat going viral continues to take a toll on my health. I've signed up with a personal trainer who I'll be seeing twice a week for the next four months. Ultimately, working out, cooking meals, and focusing on a joyful, healing mindset are going to take away from my work to the tune of about 2-3 hours a day. So working on strategies and processes is going to be important over the next few months as I figure out how to get the same amount of work (or more) done in less time. The health focus is a non-negotiable right now so strategies are a must.
Ultimately, while the decline in traffic and income are kind of tough to take, I'm feeling so hopeful about the direction of the blog and the number of people joining us in the Crochetpreneurs Club Facebook group. I'm getting feedback every day that lives are being changed, businesses are growing and others are catching hope, too….nothing could make me happier.
If you have a success story to share, I'd love to hear it! You can share below, in the comments, or by emailing me at [email protected] <3
GROW YOUR BIZ
If you're one of those go-getter crocheters who knows that you want to be more than a hobby seller, I'd love to invite you to join us in the Crochetpreneur Business Academy. While the class isn't enrolling right now, doors open on April 15th and you can be sure to get in on the action by signing up for the waitlist.
Are you ready to grow your income with a maker blog of your own? Check out my START A PROFITABLE BLOG guide and get yours up and running today!
ADDITIONAL RESOURCES
Find all my favorite blogging tools on my Resources page.
If you want to learn more about why starting a blog is a great choice for makers, how they can use it to build a variety of income streams, how to start gathering emails and driving traffic to the blog, check out my introductory mini-course, Blogging for Makers 101.
Already have a blog, but looking to increase your income, check out this free resource from Elite Blog Academy, 7 Surefire Ways to Boost Your Blog Income Overnight.
NOT INTERESTED IN BLOGGING?
That's OK! There are plenty of other ways to make money with your crochet skills. Here are some articles you might enjoy:
The Ultimate List of 20+ Ways to Make Money Crocheting
An Impulsive's Guide to Starting a Crochet Business Right Now!
I can't wait to help you build and grow your business into the business of your dreams!
Price Your Products Like the Pros
Includes: the exact formula I use to price my products for maximum sales and profit while attracting my ideal customer.