Wow, I can't believe it's finally here! The Dear Crochetpreneur podcast is live and ready for you to hop on board and take a listen.
Today's episode is a simple introduction to this brand new resource for crochet business owners. The goal of podcast is to provide bite-sized, actionable tips for you to grow your crochet business.
Who is Dear Crochetpreneur for?
This strategy-packed podcast was created for crochet business owners of all sorts. Whether you're a crochet maker/seller, a crochet designer, or a crochet blogger, you'll find tips to help you take action and grow your crochet business today.
How can I listen to more episodes?
The Dear Crochetpreneur podcast is launching with 4 episodes so you can binge-listen right away. After listening to episode 1, you can take the links to additional episodes, below.
Be sure to subscribe to Dear Crochetpreneur on your favorite podcast listening platform as well!

Can I be featured on the podcast?
Want to ask a question and have the opportunity to get your business featured with a link to your website? You can ask your questions here.
Have expertise that you think would be helpful to share with Dear Crochetpreneur listeners? Let me know all about you here.
Further Listening and Reading
All Dear Crochetpreneur Episodes
How to Start a Crochet Business
Organize Your Crochet Business Like the Pros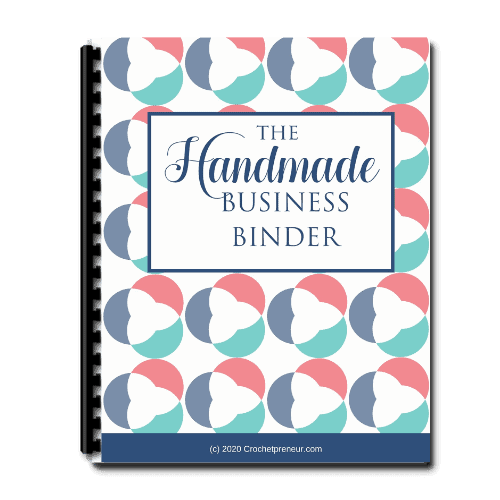 Includes: business details, branding board, media kit, customer avatar, and more!
PLUS: Get access to my exclusive, subscribers only, business resources library!