It was just one year ago that I finally took action on my passion for helping crochet business owners and posted my first blog post here, on Crochetpreneur.
I'm so excited and humbled by the positive response I've received and the many business owners I've been able to encourage and guide in their crochet entrepreneurship journey.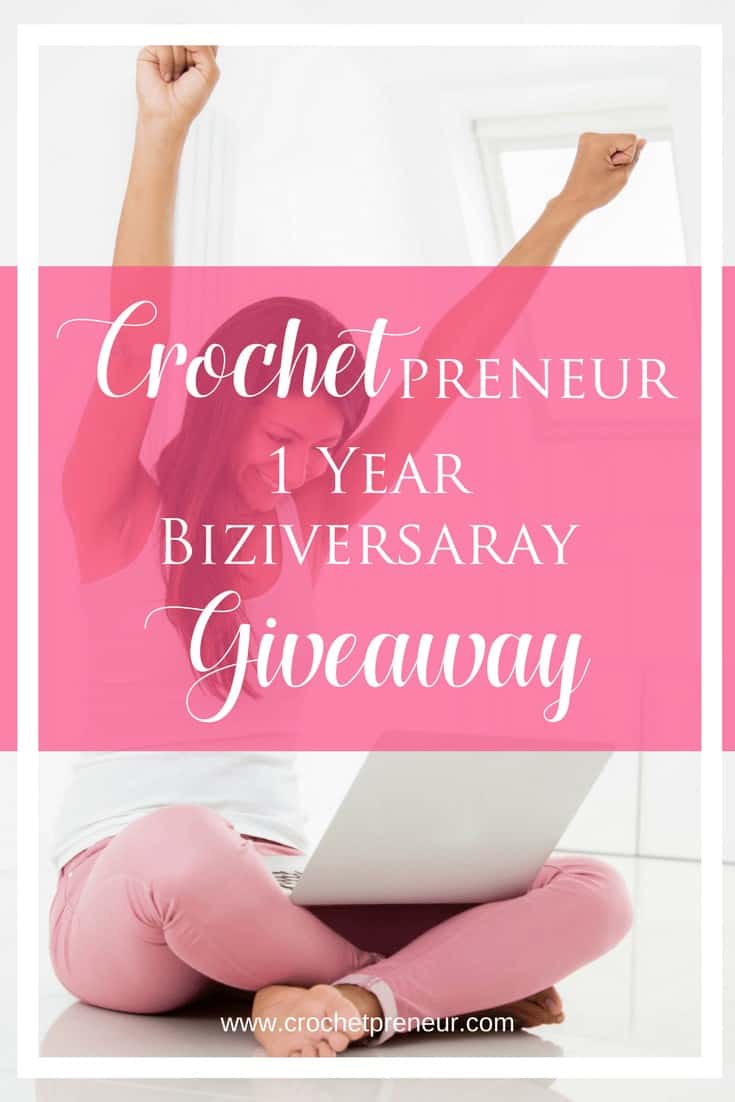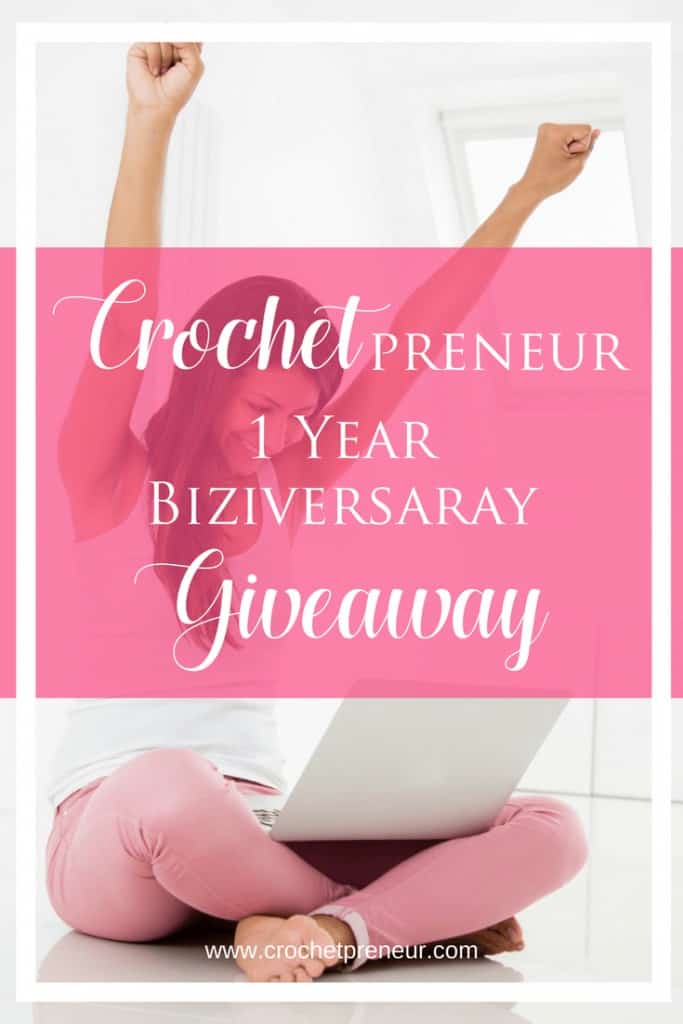 To celebrate, I'm having a giveaway and I can't wait to share all the exciting prizes with you!
Just click below for all the entry options and be sure to share this post with your friends so everyone has a chance to win these great biz-boosting prizes!
What biz-boosting prizes you ask? Read on to find out!
The Ultimate Crochet Entrepreneur's Bundle
Whoohoo, that's a lot! But that's not all. In addition to the Grand Prize (above), there will be 5 runners-up who will receive a Mini-Etsy Shop Critique and a copy of the Rock Your Craft Fair Planner!
Just perform the first two required actions and open the door to more entries – some of which you can do every day! You get to decide how many entries you receive based on your choice of actions.
Entries go through March 31 at 11:59 PM MDT and the winner will be announced on April 1!
Grand Prize winner will receive all prizes within 30 days of winning.
Good luck and I hope you win!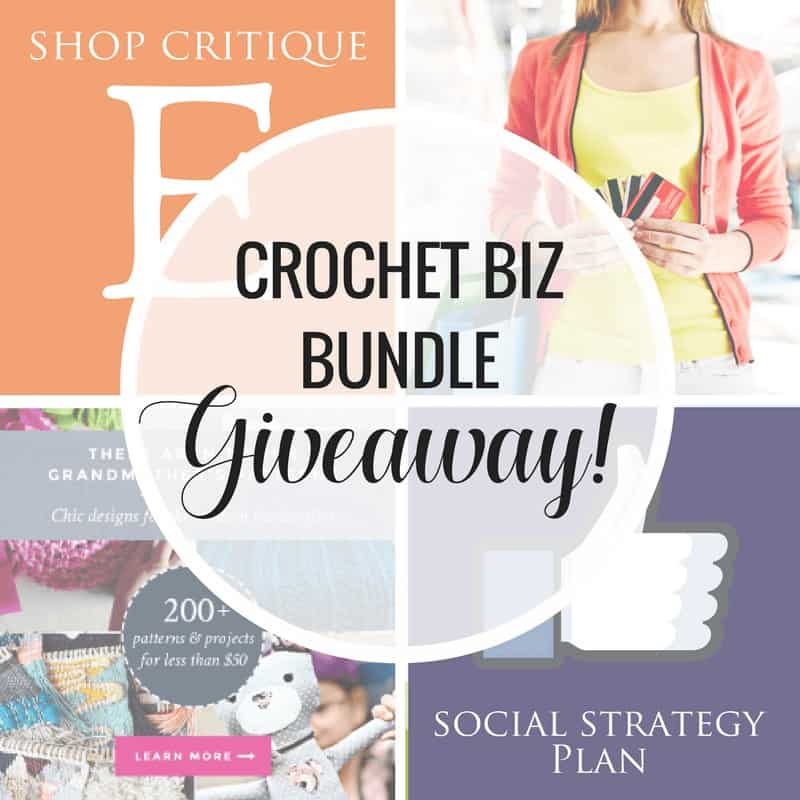 Price Your Products Like the Pros
Includes: the exact formula I use to price my products for maximum sales and profit while attracting my ideal customer.