On today's episode of the Dear Crochetpreneur podcast, we're going to talk about how to become a crochet pattern tester. Specifically, we'll be answering the question, "Do you recommend that makers become testers and can they make money that way?"
Our question was submitted by Heather Allbecker from Happy Yarn 19. Head on over to Heather's website and give her some love!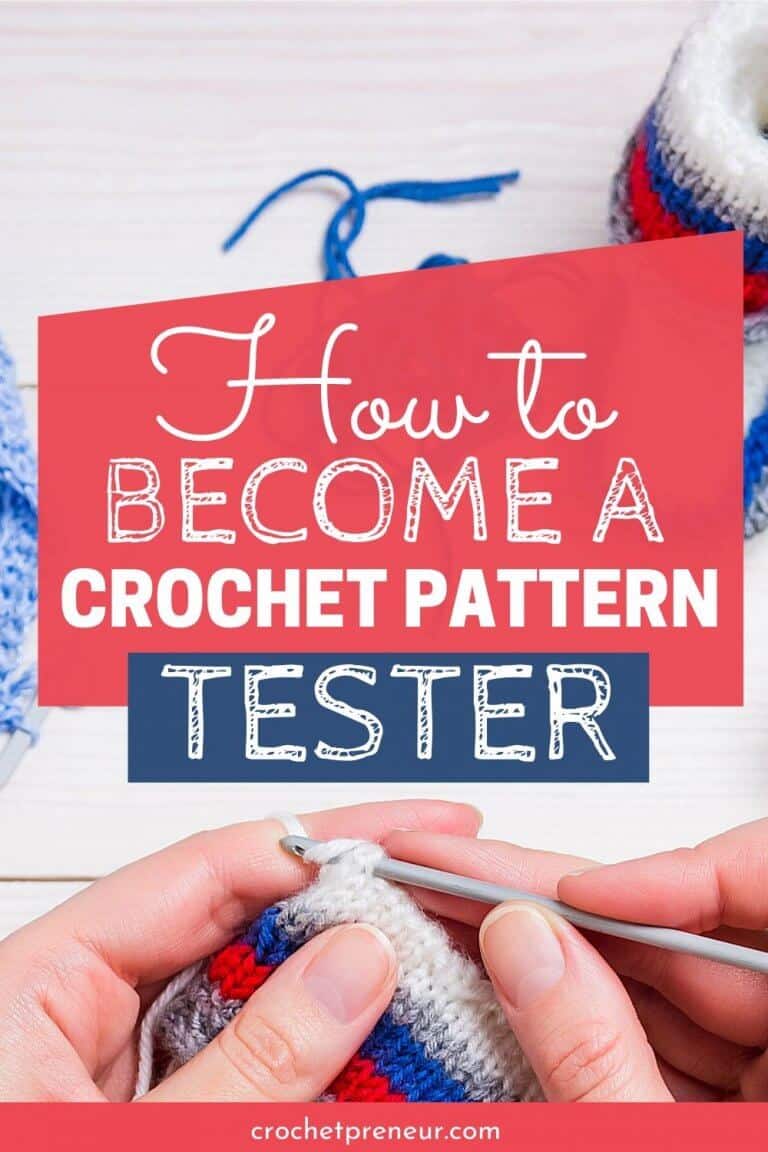 Listen below for all the details about crochet pattern testing:
What it is
What are the requirements for testing
How to find open crochet pattern tests
How to apply to be a crochet pattern tester
And how to be a rockstar pattern tester that gets selected again and again.
And be sure to scroll down and grab your copy of the Pattern Test Tracker to organize your test participation like a pro!
<
What is Crochet Pattern Testing
In short, crochet pattern testing is the process in which various makers, typically volunteers, work up a designer's pattern in order to provide feedback on the legibility of the pattern and fitness of the finished product based on the given specifications: size, gauge, yardage, etc.
How to Apply to Become a Crochet Pattern Tester
Follow your favorite yarn and kit brands, designers, and local yarn shops to be notified of upcoming calls for crochet patterns.
You can also, typically, find calls for crochet pattern testers on the website of the business or designer you'd like to work with. A quick Google search should get you the information you need.
Other resources for pattern testing opportunities are
Facebook groups
Ravelry groups
Be sure to listen to the broadcast, linked above, for all of my tips for becoming a standout, sought after crochet pattern tester. And, use the button below to subscribe to the weekly Crochetpreneur® newsletter and receive access to my free Business Resource Library where you can grab your copy of my Pattern Test Worksheet – the resource you need to organize tests you're participating in and keep all your information in one place so you can meet deadlines and test to impress!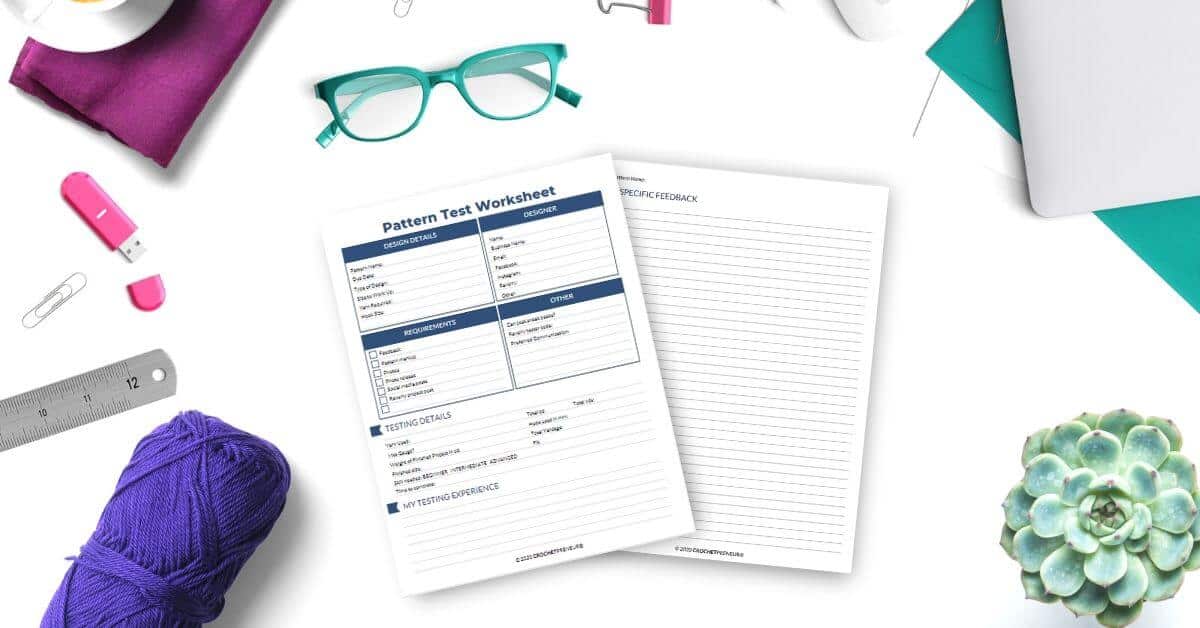 Can I be featured on the podcast?
Want to ask a question and have the opportunity to get your business featured with a link to your website? You can ask your questions here.
Have expertise that you think would be helpful to share with Dear Crochetpreneur listeners? Let me know all about you here.
Further Listening and Reading
All Dear Crochetpreneur Episodes
How to Price Your Crochet Projects
Price Your Products Like the Pros
Includes: the exact formula I use to price my products for maximum sales and profit while attracting my ideal customer.