Question in my Facebook group: "Does anyone have tips for marketing patterns on Ravelry? My shop is crickets!"
Well, friend, I'm so glad you asked! On today's episode of Monday Morning Crochet Business Chat, I'll share with you the top 5 strategies I use to drive traffic to my Ravelry shop, garner social proof, and make sales.
Not a fan of videos? The audio file (coming soon…editing it now) and summary are also available for you, below.
This post may contain affiliate links. If you click the link and make a purchase, I may receive a small commission at no additional cost to you. Please see our disclosure policy for details.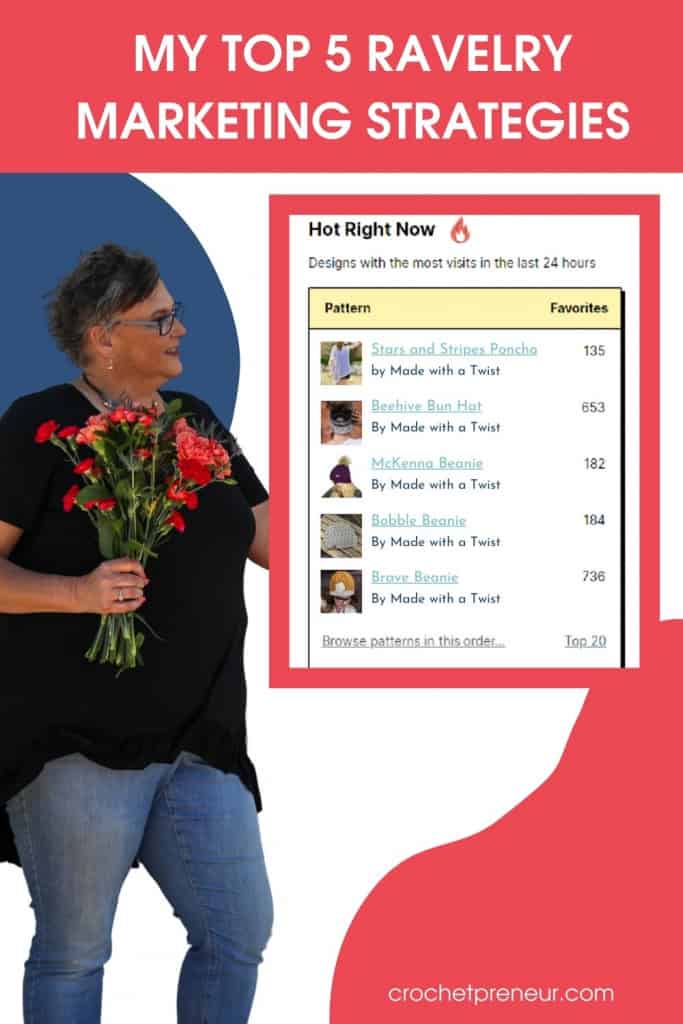 Tips for Marketing Patterns on Ravelry
Here is a quick overview of the strategies I use to market my patterns on Ravelry. To dive into all the details, be sure to watch the video, above.
Then, let me know in the comments how they've helped you once you've started implementing!
Upload Patterns With All Applicable Tags and Attributes
Create Promo Codes to Share with Your List and in Facebook Groups
Engage with Ravelry Groups
Mobilize Your Network
Always, Always, Schedule to Pinterest
See that, easy peasy. These are 5 steps to profitability that you can implement immediately.