Have you ever thought about what it would be like to be the busiest booth at the fair, or wondered why some people have great success at local events while others struggle to make a sale?
Wouldn't it be amazing to walk into craft fair season organized, prepared and confident that you'll rock that fair?! Instead, you're stressed out, juggling too many things and not so sure all the chaos is worth it…especially when the customers keep walking right past your booth!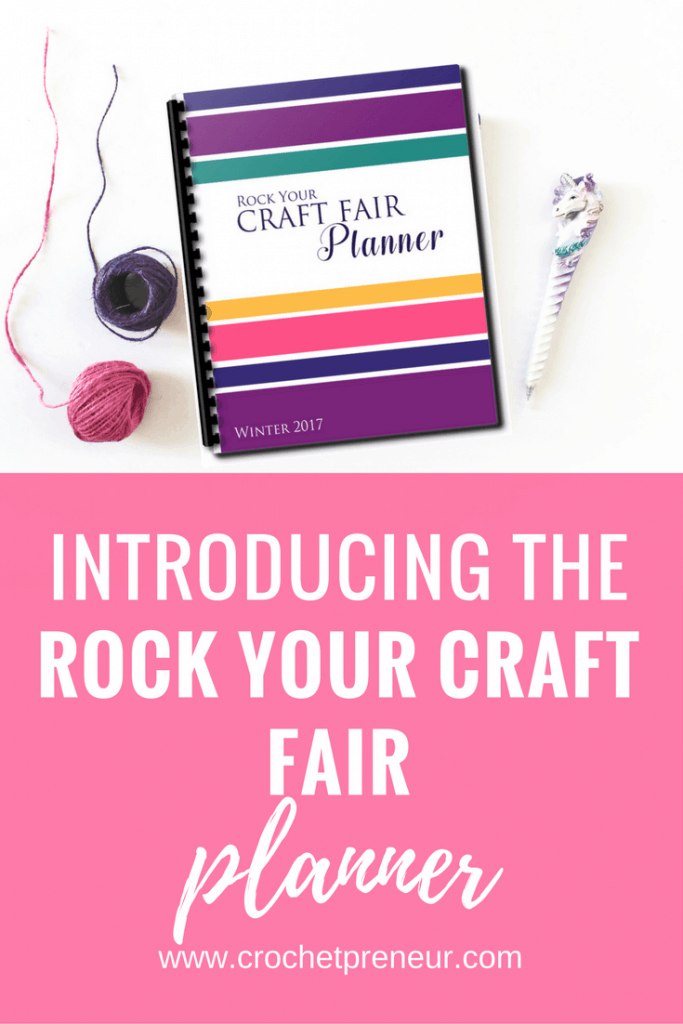 Believe me, I've been there too.
When I first began selling at craft fairs, I had great products and expected them to sell like hotcakes. But they didn't. In fact, I lowered my prices so much that, while I did sell some things, I didn't make a profit AT ALL! I didn't realize there is a science behind being noticed at the fair and the first step in the formula is to have your act together…literally…planned, organized and all in one place. Once that's done, getting on with the art and finesse of selling your amazing products will be a breeze!
Once I figured out how to wrangle the details, my sales soared…and I feel sad when I see others struggle to get their businesses off the ground the way I did. That's how the ROCK YOUR CRAFT FAIR PLANNER was born!
In the ROCK YOUR CRAFT FAIR PLANNER I share my own checklists, forms, and spreadsheets that I use in my own thriving handmade business to help you plan, execute and profit from your participation in local fairs.
It is possible to eliminate the chaos of craft fair planning, know you're pricing is on point, and track all the details so you can manage your sales with confidence and professionalism, and with the ROCK YOUR CRAFT FAIR PLANNER I will show you how.
The ROCK YOUR CRAFT FAIR PLANNER includes:
More than 190 pages of printable forms, checklists, spreadsheets, and planning pages, specially designed for use by handmade sellers,
All pages planned in portrait mode so you can easily print, punch holes and slip into a binder, and
Multiple options for your binder spine size and color.
When you use the planner, you'll be able to
Organize contacts, cost, location and details information for each and every fair that you're working,
Plan the details of your months and weeks heading into your craft fair season,
Practice the layout of your booth before you ever leave the house,
Ensure that you're not forgetting anything you'll need with you at the fair,
Brainstorm and keep track of all your ideas for your business,
Create a workable, intentional marketing strategy for each fair,
You'll also be able to:
Document the inventory that you bring to each show,
Track custom orders and delivery details,
Gather signups for your e-mail list,
Manage all of your contacts in one place,
Tally your craft fair sales, taxes and supplies that need to be restocked,
Log your craft fair expenses and mileage,
Create de
tailed monthly, weekly and daily action plan to ensure your success!


You get:
Over 190 pages of organizational help.
Cover and "If Lost" pages.
An index of all forms so you can simply select the page number of the form to print and you're good to go, or
If you choose to print and bind the full planner, you'll end up with three full months of planning pages and all the forms you'll need for 5 craft fairs.
A master sheet of all your Winter craft fairs.
A craft fair tracker to manage all of the details of each fair on one handy page.
A craft show countdown where you can manage a four-week task list for each upcoming fair.
A craft fair policies form.
Gridded Booth layout forms for 8 x 8, 8 x 10 and 10 x 10 booths as well as a grid to map out any other size booth you need.
Paper dolls style cutouts of craft fair tables and supplies, all to scale with the layout grids.
A craft fair supplies checklist and blank supplies checklist
Brain mapping and note-taking pages
A detailed, preplanned marketing strategy and blank marketing strategy pages to plan for each fair.
Product inventory spreadsheets so you'll know what you are planning to take to each show.
Custom order forms including a tear-off receipt portion to give our buyer.
E-mail signup sheets
A separate form for important information.
Contact lists.
A sales log that includes sales tax logging.
A list for supplies that you'll need to restock after the fair.
Forms to track your expenses and mileage.
Over 100 Monthly, Weekly and Daily Planner pages.
5 different colors of spines in 3 sizes: 1", 1.5" and 2".
You also get: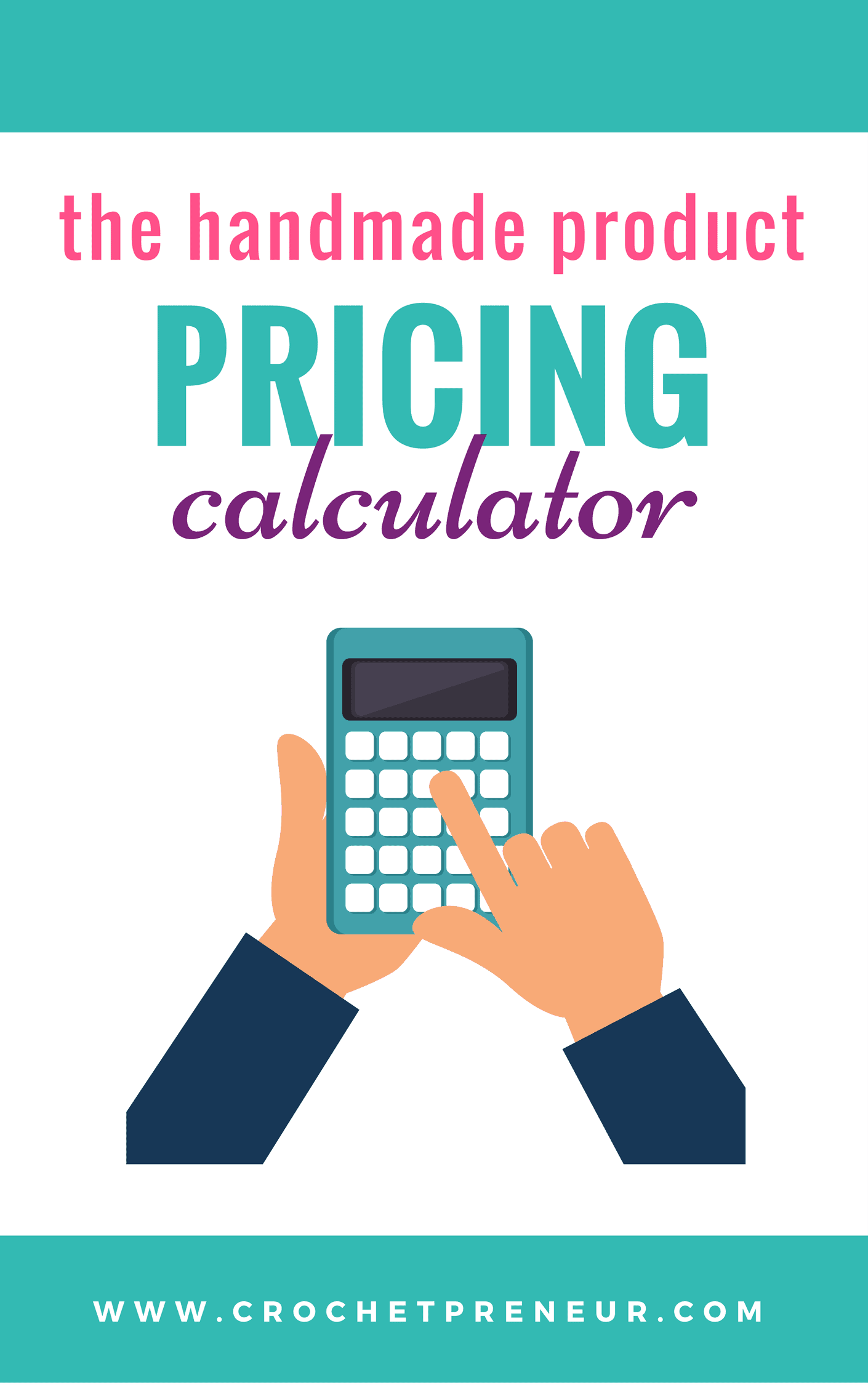 An invaluable tool that will revolutionize your handmade business and pricing practices!
The planner is only available through Oct. 24 at midnight. So, available is extremely limited. If you are ready to finally grow your handmade business into one that is a favorite of fairgoers and build to bring you a profit, secure your copy now!
Price Your Products Like the Pros
Includes: the exact formula I use to price my products for maximum sales and profit while attracting my ideal customer.