You've established your business and you're crushing it as a crochet CEO! But should you add a second stream of income? Maybe you write patterns and are thinking of selling physical products as well. Usually, I advise you to focus on one aspect of the business. But in some circumstances, running two businesses makes sense.

Listen in as I chat with Safiya Nathir about when to start a second handmade business and how to create multiple streams of income from one crochet design!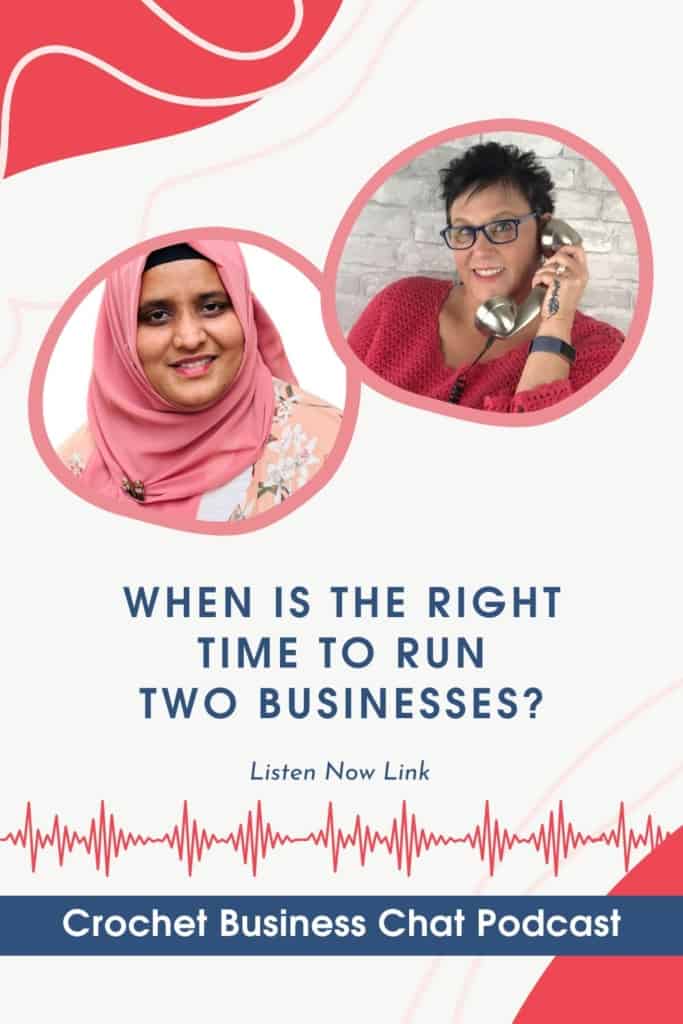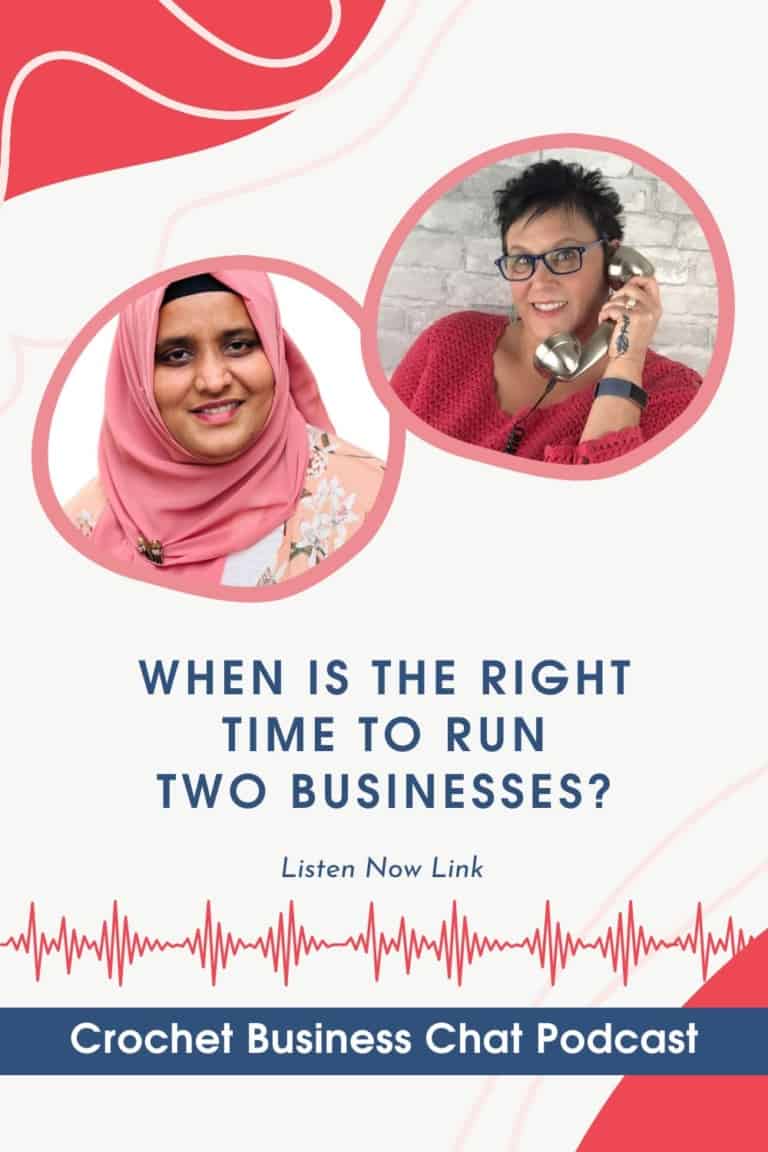 Transcript of This Episode About When is the Right Time to Run Two Handmade Businesses
[00:00:35] Pam: Hi, Safiya. It's so great to have you here this morning. Can you tell us a little bit about you and your business and how I can help you today?
[00:00:43] Safiya: Hi, I'm Safiya and I'm a crochet designer and the founder of Crafting Wand. I specialize in thread crochet. I design and sell thread crochet patterns for doilies, and wall hangers, and everything.
[00:01:02] I started my business a few months ago. It's brand-new. Now I have a few patterns in my store. And I have been wondering if it is a good idea if I start a line of physical products and do craft fairs and things to grow my income. So yeah. That's my question.

When Running Two Businesses Makes Sense
[00:01:31] Pam: It does take a while, when you first start designing, to get your name out there, and to get things shared, and people following you. And so the desire to make a quicker income that comes from selling physical products is definitely something to think about.
[00:01:50] There are some questions that you would want to ask yourself. Primarily, I would ask what does your time look like? And I think we've talked about similar things before inside of CBA. We've mentioned it's really hard to start two businesses at once. And I really ask people to focus on one portion of their business to begin with and get your systems down, get your processes down, build your audience, and that kind of thing.
[00:02:24] The one thing that's different about your business than a traditional crochet business owner who's selling, maybe, fashion accessories or designing fashion accessories—the more traditional route—is that, often, I think a lot of people who are following you are not going to be actually your target customer. READ MORE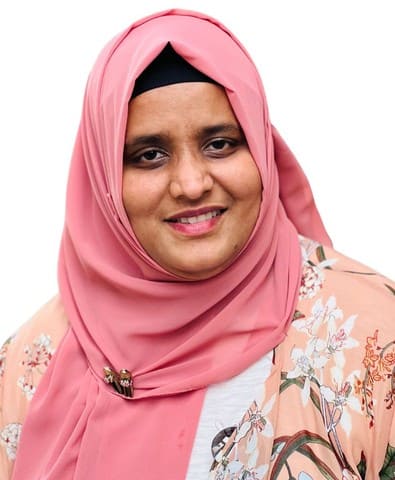 Meet Safiya from Crafting Wand
Safiya, a wife and a mom. Crochet Designer & Founder of Crafting Wand.
My love to decorate my house and make it a home turned me into being an entrepreneur. I specialize in designing thread crochet patterns. My patterns has both, written instructions as well as crochet charts. My goal is to make thread crochet easy and less scary for everyone.