You've set up your blog, your opt-in, your YouTube channel, and all your social media accounts. But now you want to grow the influence of your handmade business—in particular, you'd love to grow your YouTube channel—and really start seeing profits from all your hard work! The bottom line is, you have to get yourself in front of more people. How do you do that? By borrowing other people's audiences.
If that sounds like you, listen in as I chat with Nichola Griffiths of Elimee Designs. We'll talk about collaboration opportunities, outreach, and how to monetize a YouTube channel in ways you may not have considered!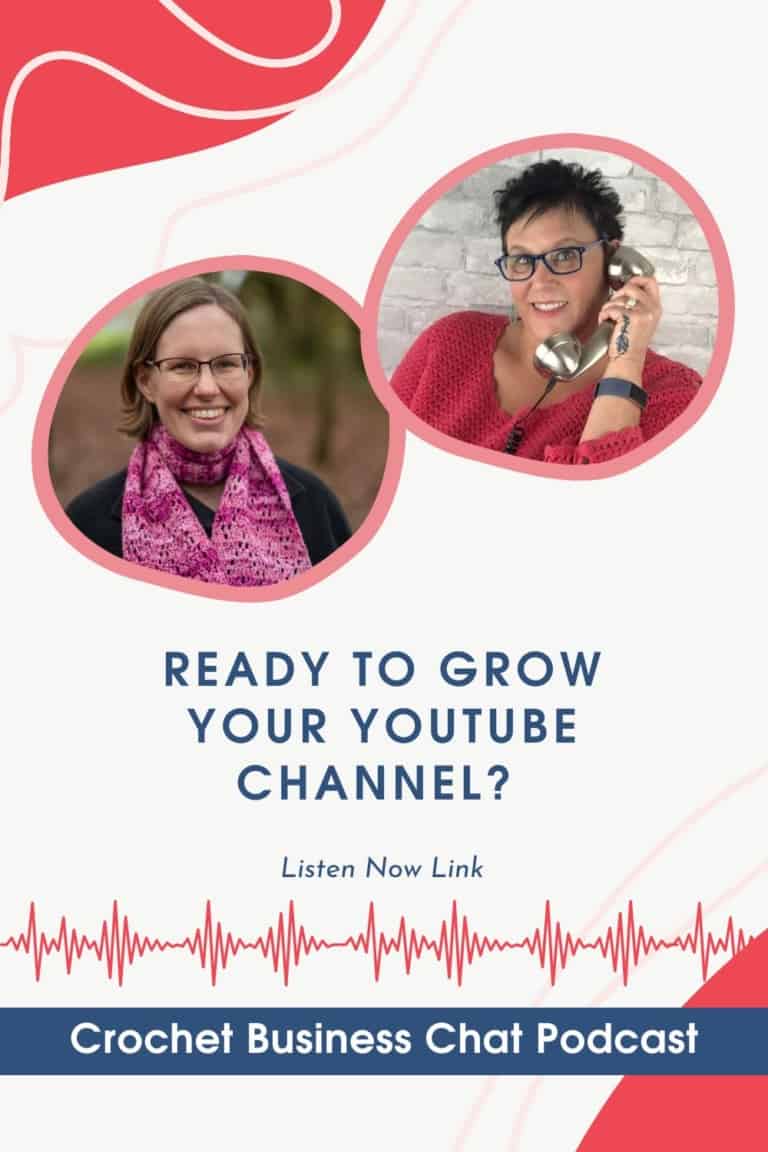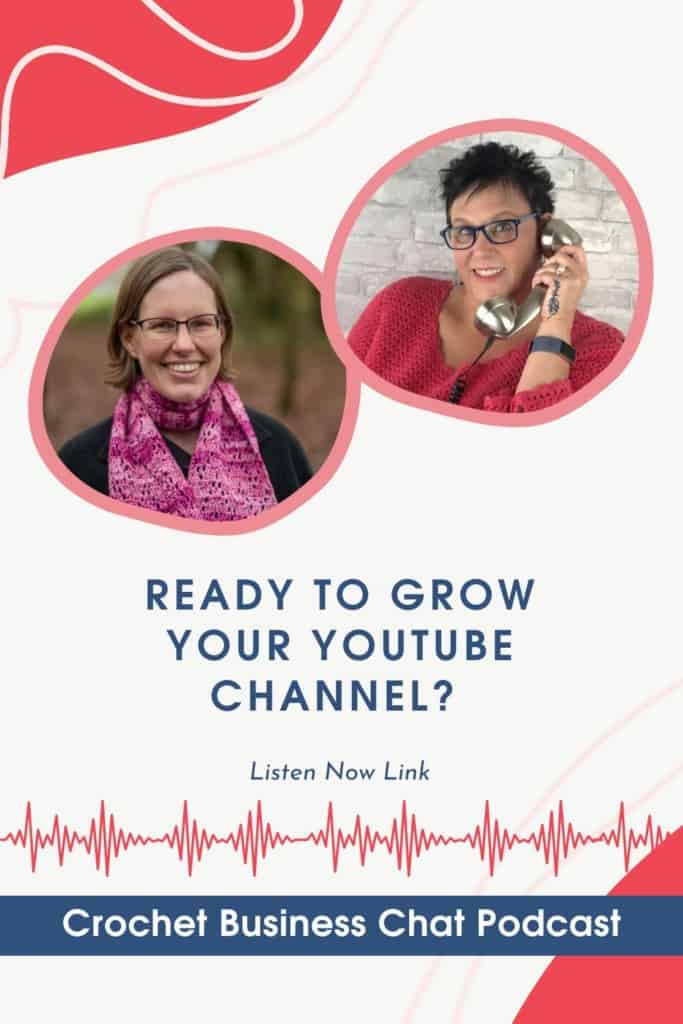 Transcript of This Episode About How to Monetize Your YouTube Channel
[00:00:35] Pam: Hi there. How can I help you? Would you let us know who you are, what's your business and what is your question today?
[00:00:42] Nichola: So I'm Nichola. I run a small business called Elimee Designs. We design and sell crochet patterns. I've got a video blog on YouTube, a blog on my website. But I'm still relatively new to this game.
[00:00:55] So my question is, what is the most efficient way for me to grow my website and my YouTube so that I can try and monetize them in the next year?
[00:01:05] Pam: Sure. It sounds like you've already got the basics covered, so those foundations of … I'm guessing you have an opt-in all set up on your website. So you have an opt-in, you have a blog, you have a YouTube channel. Your social media is active and consistent as it can be.
[00:01:30] So the next step is advanced marketing practices, which means getting yourself in front of as many eyes as you possibly can. And that typically means borrowing other people's audiences.
[00:01:45] So how do you do that? In our world, there's actually a lot of opportunities to do that in the crochet industry. There are blog hops, there are link parties, there are like collaborative crochet-a-longs, and also collaborative bundle sales, and collaborative—they're like bundle sales but they're just opt-in bundles, where the whole thing is free and you're just sharing an opt-in. So looking around for those and finding people who are looking for collaborations is a great idea. READ MORE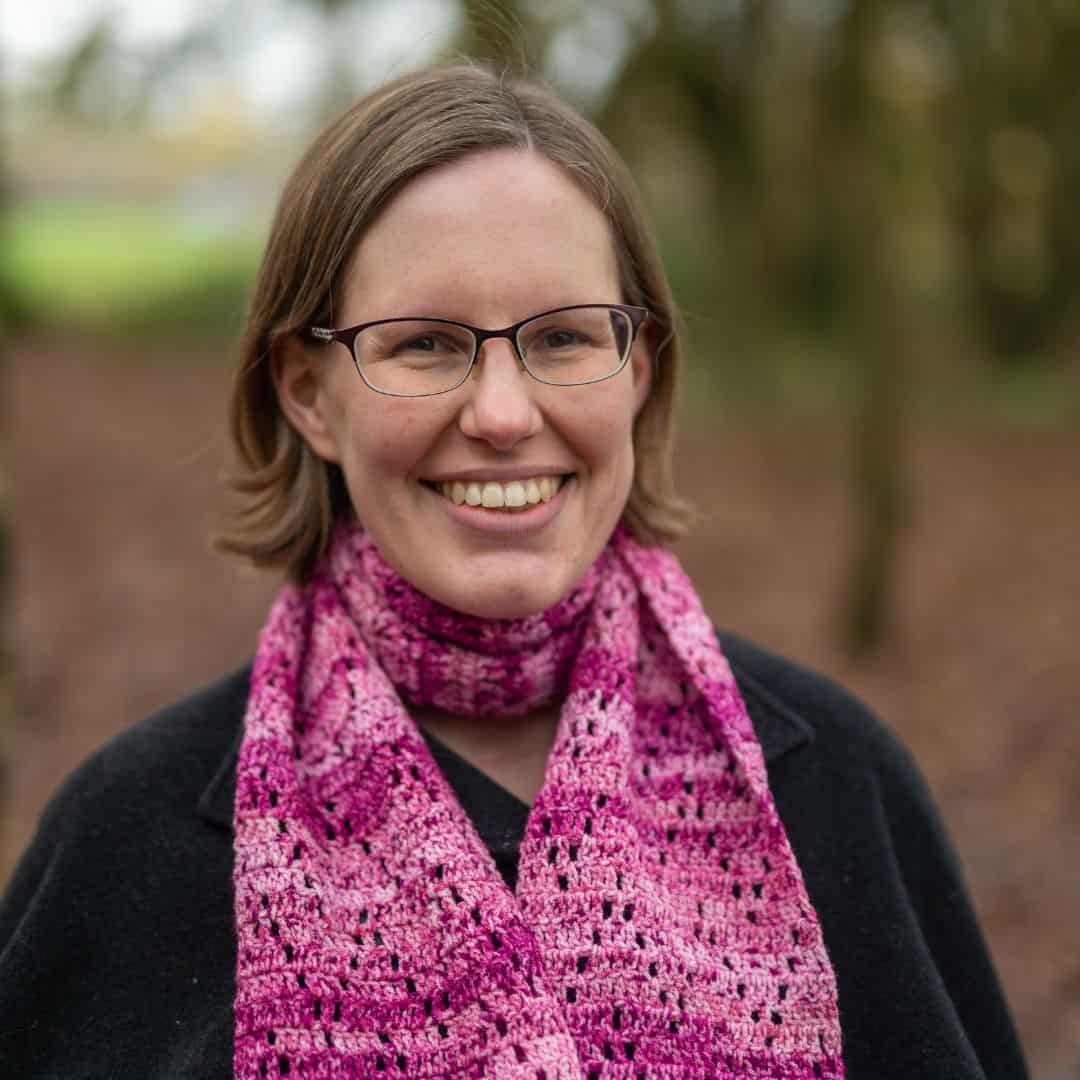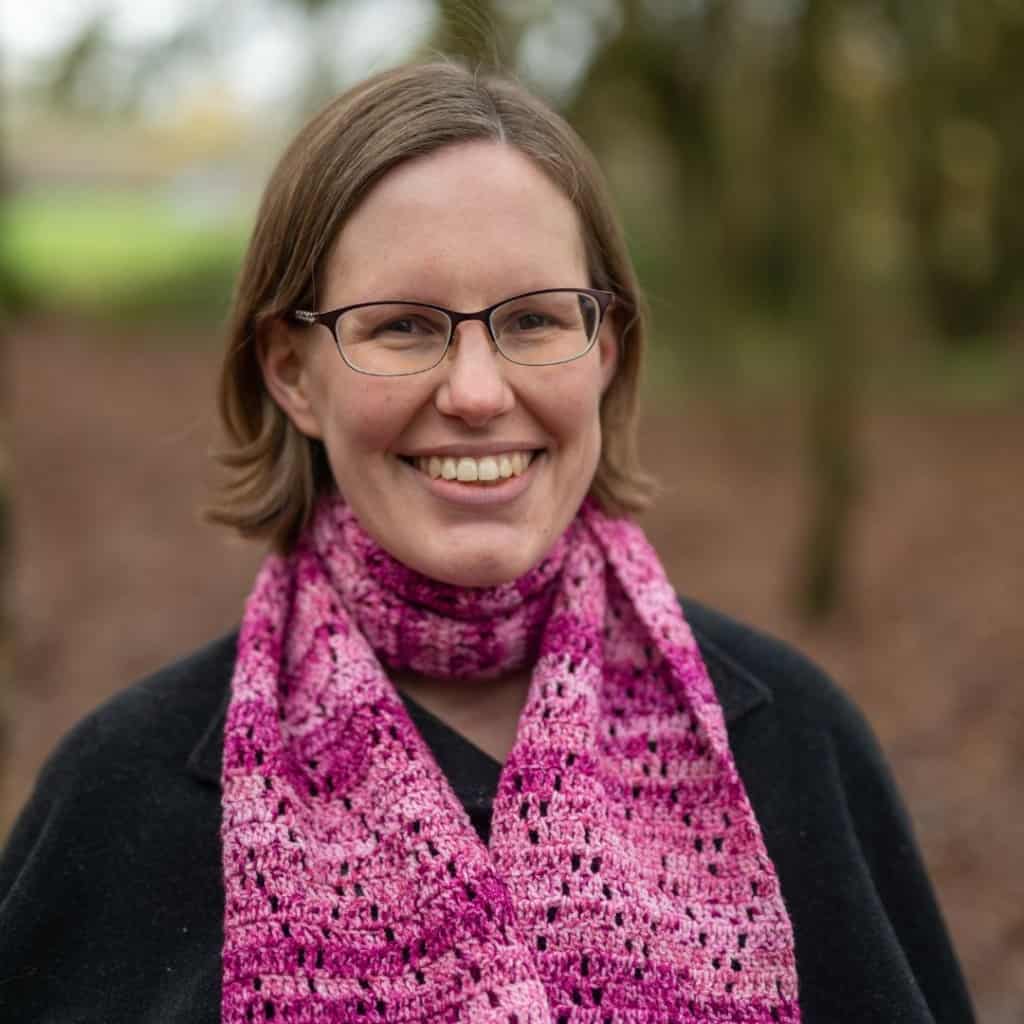 Meet Nichola from Elimee Designs
Hi, I'm Nichola. I'm a wife, mum and business owner who crochets to stay sane! My grandmother inspired me to learn to crochet when she turned up after my first daughter had been born with a pile of gorgeous baby blankets. Since then I have been hooked 🙂 I enjoy crocheting in every spare moment that I can find, snuggled up under a blanket and listening to a good audiobook. I create crochet patterns that are designed to make you and your loved ones feel warm and cosy (both physically and mentally, along with writing a blog, recording a video blog and making crochet tutorial videos.