This post may contain affiliate links. If you click the link and make a purchase, I may receive a small commission at no additional cost to you. Please see our disclosure policy for details.
We've all heard it, "the money is in the list." So we've signed up with a provider and set up a targeted landing page. We're good to go…
Right? Right?!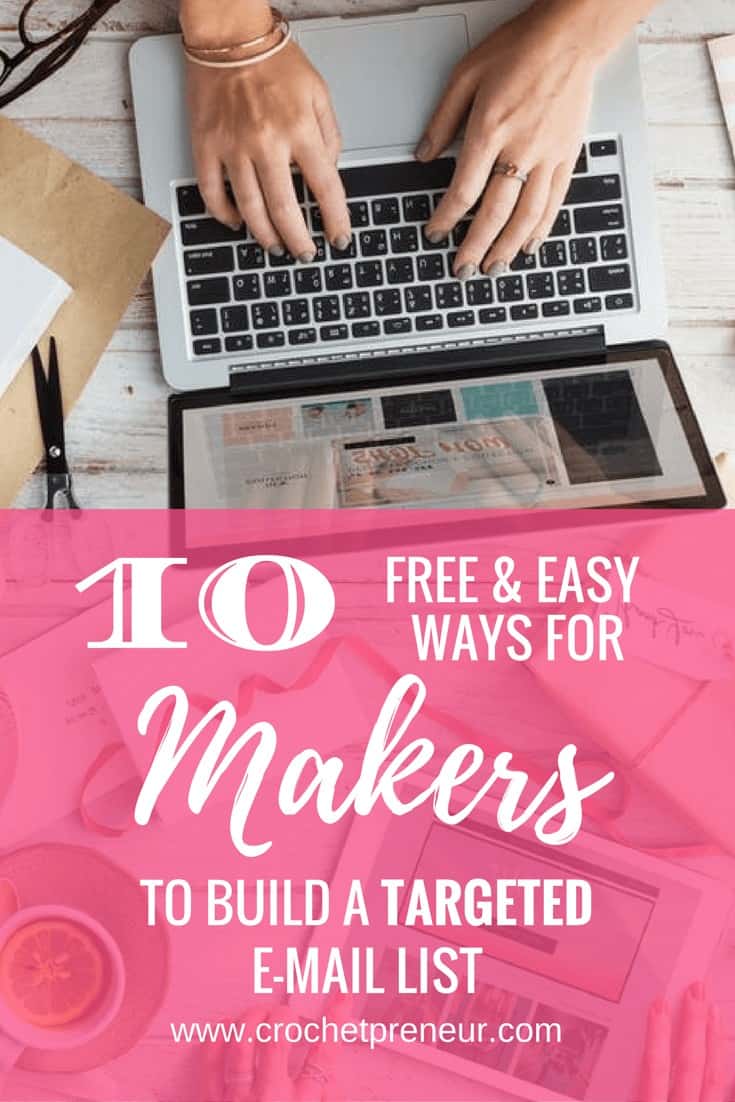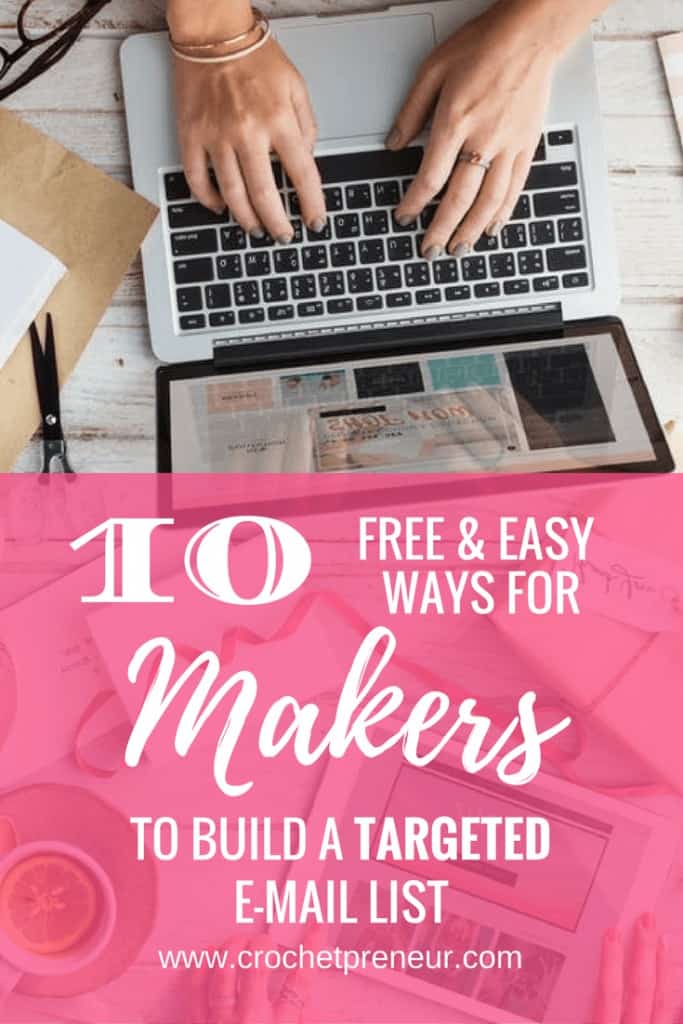 If you haven't signed up for an email list, I recommend Mailerlite. I have found their 
customer service to be excellent, their deliverability has been great, and they're FREE 
for your first 1000 unique, email subscribers. Not only that, but they offer the ability
to create pop-ups, welcome bars, embed forms, landing pages, and subscribe buttons. All
for FREE until you start growing big. 

Click here to set up your email list service, now!
OK, you've got your list. So, I get it, you're not sure where to go from here…you're thinking,
Ummmm, OK. now what?
Shouldn't the subscribers start rolling in?
Oh, if only it were that easy.
So, you've tried some of the paths of e-mail collection that we all know about – the pop-up, the slide-in, the click trigger, the piece of paper at your booth and the Facebook ad. These may or may not work for and your business – at least one of these should have worked! But sometimes we find our list building efforts have grown cold – so what's next?
If you've exhausted those more obvious strategies, check out these ways to collect e-mail addresses that you may not have considered! The great thing about these tactics (aside from being free…or maybe they cost something, but you were going to have to buy business cards anyway), is that they're targeted at people who are already seeking you out – they're already your avatar. We've just got to point them in the right direction!
So here we go…
10 WAYS TO COLLECT EMAILS
1. Use a free program like PicMonkey or Canva to create graphics for a FB post encouraging your fans to sign up. Pin this to the top of your page feed.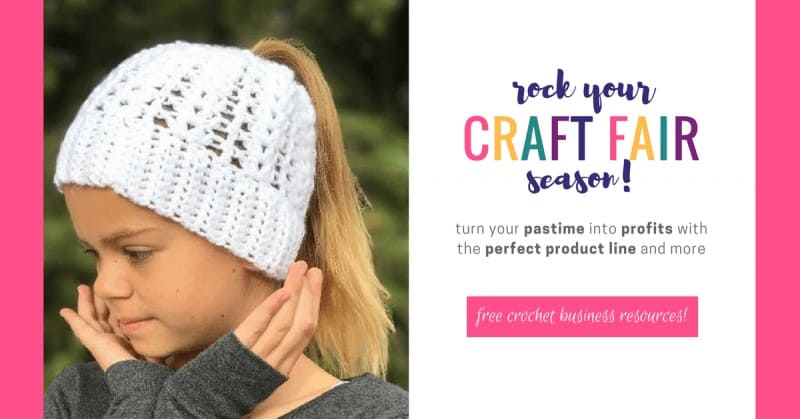 2. Create a "Sign Up" call-to-action button on your business Facebook page.
3. Add a simple "Sign Up" link in your website's main navigation bar.

4. Include a "sign up for our newsletter" message in the P.S. section of your automated sales receipts.
Pamela Montgomery Grice
Owner/Designer
Made with a Twist by CrochetPRENEUR
P.S. Want to hear about upcoming product launches, sales, and newsletter-only specials? Signup for our newsletter, here:

5. Create an opt-in graphic for Pinterest and link directly to a sign up page on your blog.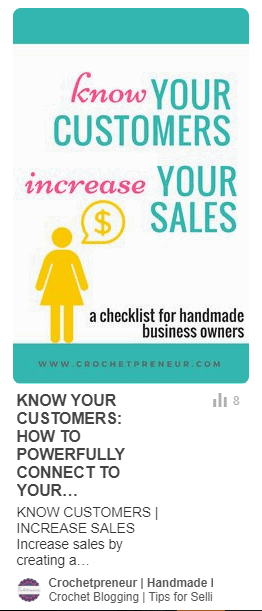 6. Include a thank you card in each customer's order, and include a request to sign up on the back of the card.

7. Similarly, add a message and signup link to the back of your business card.
8. Create a Twitter post with your sign up graphic and link to your landing page. Then, promote it with an ad!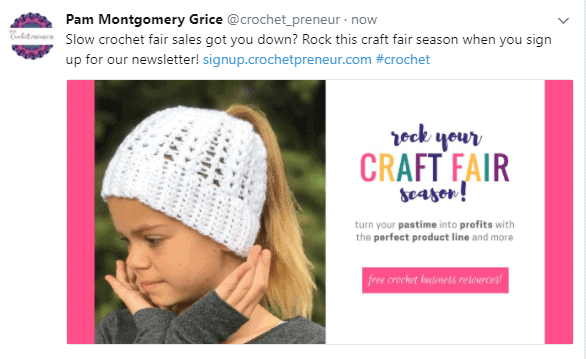 9. Create an Instagram post about your opt-in and put a link in your profile back to the blog post or opt-in landing page.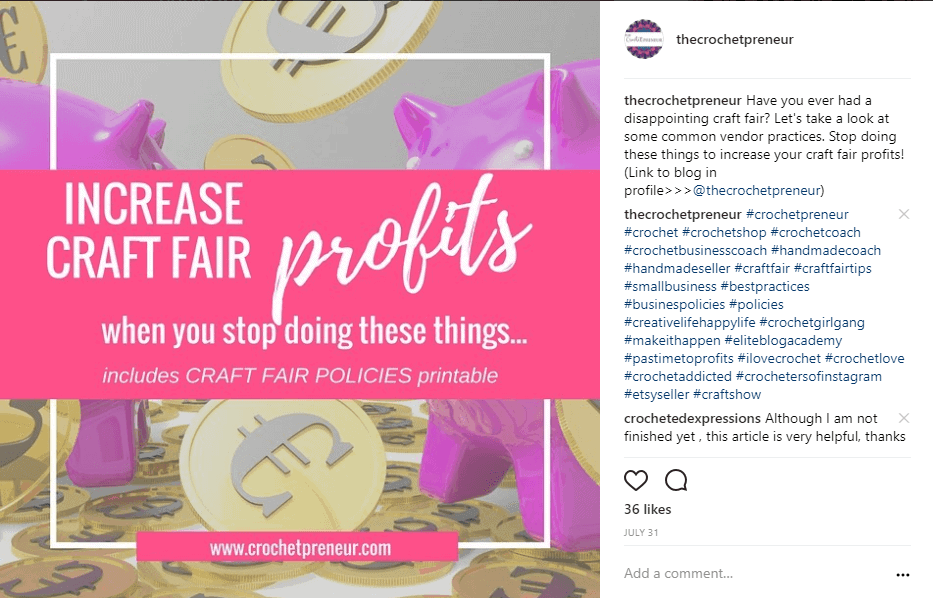 10. Edit your Etsy seller profile to include links to your signup page.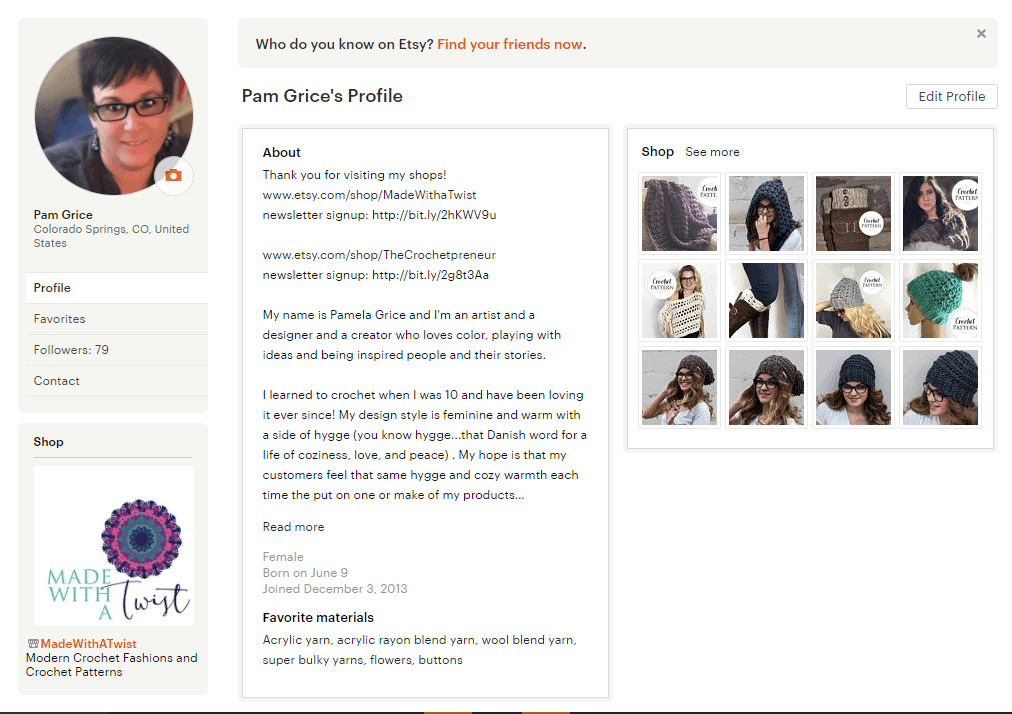 BONUS: Add a featured image to your personal Facebook page so that when potential buyers are stalking you…and you know they're stalking you…they'll see the photo with signup information right there!
And there you have it! Ten simple ways to put your email signup options EVERYWHERE. Go ahead. Implement them now, while you're thinking about it and get on with the business of nurturing your list, creating raving fans and growing your business like crazy!

Create Product Descriptions that Sell for You!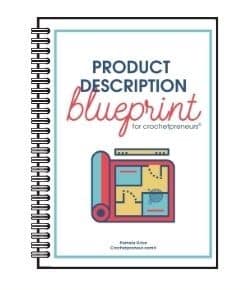 Includes: the exact formula I use to create best-selling product descriptions that help get your products found and SOLD!