You make beautiful handmade products that you know your target audience will love. But how will your people find you online? You need to tell Google (and other search engines) what you're all about. This is where SEO comes into play. Listen in as I chat with Cydnee Hepworth, the talent behind CrochetWizzard. I'll share some SEO optimization tips to help you drive more traffic to your blog, Ravelry, and Etsy listings.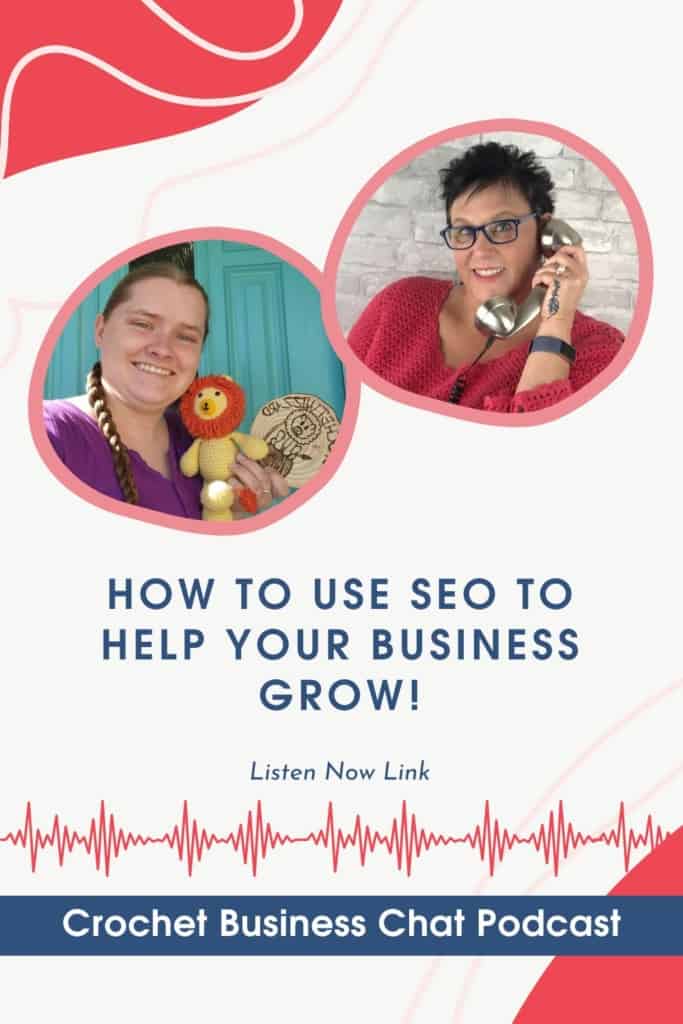 Transcript of This Episode About Getting Started with SEO
[00:00:35] Pam: Welcome back to another episode. Hey, I'm so glad you're all here. Today I have with me Cydnee. Cydnee is here. She is a member of the Crochetpreneur Business Academy and she has a question. Can you tell us a little bit, Cydnee, about your business and what your question is? How can I help you?
[00:00:58] Cydnee: Hello. Thank you so much for having me. I am Cydnee Hepworth, the CrochetWizzard. I am an amigurumi designer. Here's a couple of my makes, you can see somewhere behind me. I started out as a maker when my oldest was born and then I moved to designing almost four years ago. And I make amigurumi. They're my favorite thing to make.
[00:01:30] I am very much ADHD and so I like amigurumi because it changes what you do regularly. I really struggle with blankets because it's the same thing, row after row. So amigurumi is great because literally every single round it changes.

[00:01:48] Pam: That's a tip for our neurodivergent folks out there.
Cydnee: Yes. If you have a hard time with blankets, try something that changes.
Pam: That's a great tip.
[00:01:59] Cydnee: Some people, amigurumi gets them bored but it works for me. I love them because they change. But these are part of a new series that I'm doing, these birds. This is my Valentine's love birds. This is my leprechaun birds.
Tips for SEO Optimization
[00:02:14] Pam: Awesome. So how can I help you today?
Cydnee: I would love help with SEO. I've talked to different people. I've had people explain it to me. And I think someone has talked about it in a conference before. But for some reason, it feels like some big thing that's just so hard to understand. And so I'm hoping that maybe if you look at my stuff and walk me through it, maybe it'll make more sense to me because I'm very much like a do-it person. READ MORE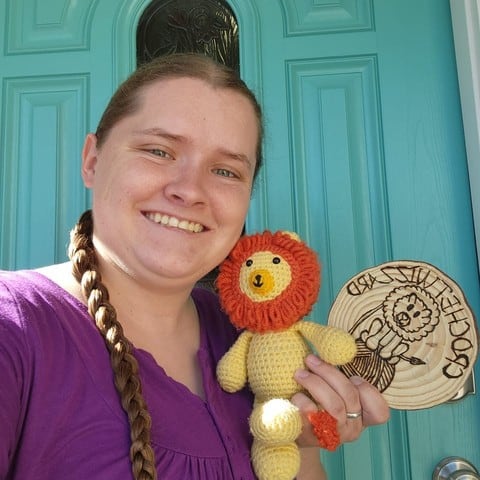 Meet Cydnee from CrochetWizzard
Cydnee is an amigurumi designer. She has been crocheting for 20 years and has been designing for 4 years. She has over 70 published patterns. Her thing is how much she despises sewing and has made it her mission to limit or get rid of sewing altogether! She is known for these unique techniques to get the look she wants for her adorable amis! They are fun and easy patterns!