Close your eyes and picture it. You're at a bustling craft fair, hoping for your first sale when a customer approaches your booth with a big smile …
"Oh my gosh, I love this hat! Can you possibly make it in a <different color> and a <different type of yarn> and add tassels to the top?"
Excited to make a sale, you grab your custom order form and start filling in the request.
"Sure, I'd be happy to. Let me just get some information from you."
"Oh, that's so great. My daughter's birthday is next weekend. Would you be able to have it finished by this Friday?"
Hmmm, it's your busiest season, but …
"Sure, I can squeeze it in and have it ready for Friday, but you'll have to pick it up as there's no time to ship it."
"Oh gosh, I'm so busy getting ready for the party. My daughter is turning 16 so we're having a big bash! I know all her friends are going to want one of these hats, too. Would it be terribly inconvenient to deliver it? I'm right here in town."
Wow, ummm, huh. You don't want to lose the sale and now there's the possibility of selling hats to her friends, too! So …
"Sure. Why not? It'll just take a few minutes to drive over and drop it off."
"Wonderful! I work crazy hours and don't get home until 8:00 PM. I'd hate for my daughter to find it sitting on the porch if you dropped it off early. Could you bring it by, say, 8:30 on Friday night?"
8:30 on a Friday night?! You promised your kids movie night, but you can probably get that in early and then drive over after. You're sure your husband won't mind. It's a sale, after all!
"Uhhh, sure, that would be okay."
"You're the best! I'm going to tell all my friends about your great customer service. With my business–I'm that booth over there–I just don't have time for customer orders, but you're being so helpful. Oh, by the way, do you offer vendor discounts, or better yet, trades?! I have some great thing-a-ma-jigs! Why don't you pop on over to my booth and pick out $30 worth of thingies and we'll just call it even, K?!"
"Uhhh, uh huh."
I know this may sound far fetched, but these scenarios are all pitfalls awaiting unsuspecting vendors … pitfalls that will cost you your profits.
Don't believe the lie that every sale is a good sale.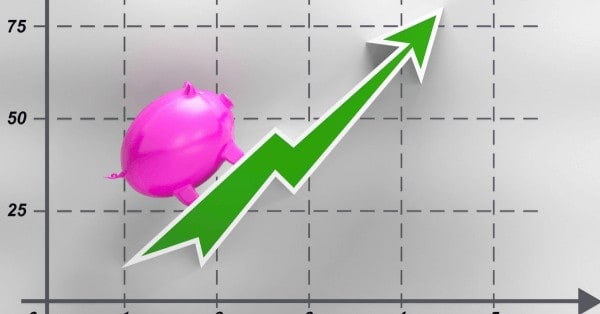 Increase Craft Fair Profits When You Stop Doing These Things
Taking Custom Orders ($10+ loss)
Yes, normally, I do suggest that you bring along a custom order form and take orders at the show. However, I recommend that you be careful about the types of custom jobs you accept.
While I used to accept any and every request as a "good sale," I've become more discerning. Now, I only accept size adjustments (because I already have each pattern pre-adjusted for size) and specific color requests. I bring samples of available colors to the show to help the customer make her selection.
I choose to say no to pattern adjustment requests or custom color requests because each requires extra time to work out the pattern or make a special trip to the store (plus gas).
If you are willing to take these kinds of orders, be sure to add a customization fee to account for your time.
Working Toward a Deadline ($10+ loss)
Just say no. During your busy season, you are going to be so focused on creating an inventory that squeezing in an order means squeezing out something else–likely your own peace of mind. During the holiday season, I create a specific deadline–typically, Dec. 12–and say that all special orders must be picked up (on my porch) or will be shipped by that date. Be sure to collect shipping fees when you take your customer's order.
Might you lose a sale? Sure, but this is your busiest season and while sales are important, so are your health, family celebrations, and downtime.
Making Deliveries ($15+ loss)
It only took me one season of arranging meetups and deliveries to realize that I was wasting time and reducing profits. I live in a city where it takes almost 30 minutes, one way, to get anywhere. So, each meetup or delivery was taking an hour or more, free of charge. And I was using gas and putting miles on my car. It would have been wiser to spend my time making more inventory or taking a nap.
Working After Hours ($5+ loss per hour)
In the "real world" employees receive time and a half for working overtime, but in the handmade business, artisans are just expected to make the sacrifice in order to make the sale. I want you to remember that every sacrifice has a tradeoff.
Ask yourself, would this customer be willing to pay an "after hours" fee in order for me to work on their custom order, deadline, or other special requests? If it isn't that important to the customer, it's not that important. Your time and talent are valuable commodities, but you have to value them first.
Again, if you are willing to take on work that requires extra time, it would be wise to incorporate a "special order" fee into your pricing rubric. By doing so, you are charging what you're worth and valuing your time … and behaving like a business.
Discounting Prices (your loss varies, but can add up quickly)
You worked hard to determine your product's prices. Remember when we worked through the pricing strategy?
Sure, there's a time and place for discounts. But they must the be factored into your overall business plan and factored into the "business expenses" portion of your pricing strategy. Instead of just handing out discounts whenever you're asked, I suggest you:
(a) create a plan for discounts and sales at the beginning of the business year or quarter and stick with it,
(b) have a policy in place regarding discounts for family and friends as well as multi-item orders, and again,
(c) factor discounts and sales into your pricing strategy.
Engaging in Vendor Trades (varies)
It can be really exciting to find a great product to trade for at a show but don't get sucked into trading for an item that you don't want or don't need. Also, put a limit on how many trades you are willing to make at a show so you don't start trading impulsively.
Trading can be a great way to stock up on Christmas and hostess gifts, but it must be done wisely. Be careful about trading mid-show or holding items for trade. Consider every product on your table as a potential means of making a profit and only trade things that are leftover at the end of the show rather than losing the profit by trading them away too soon.
You've worked hard to create great products and to establish yourself as a business professional, rather than a hobbyist. By eliminating these common craft fair practices, you ensure that you are making the money you deserve. You honor your customers with great products and great service and you honor your time and talents with a great profit margin. It's a win-win all the way around!
Not every sale is a good sale, but when you believe in your own value, the good sales will come.
Are you ready to determine the best practices for your business? Click on the bright pink link to download our printable Craft Fair Policies worksheet, tuck it in your notebook and be prepared to rock your next show!
Price Your Products Like the Pros
Includes: the exact formula I use to price my products for maximum sales and profit while attracting my ideal customer.