I remember the first time I ever heard about a link party. I was working my way through the 10-Hour Time Block Strategy (not an affiliate link, I just love it) from Rosemarie Groner of The Busy Budgeter and saw link parties mentioned for one of the time blocks.
I had no idea what she was talking about so I set out to do some investigating and found a vast treasure!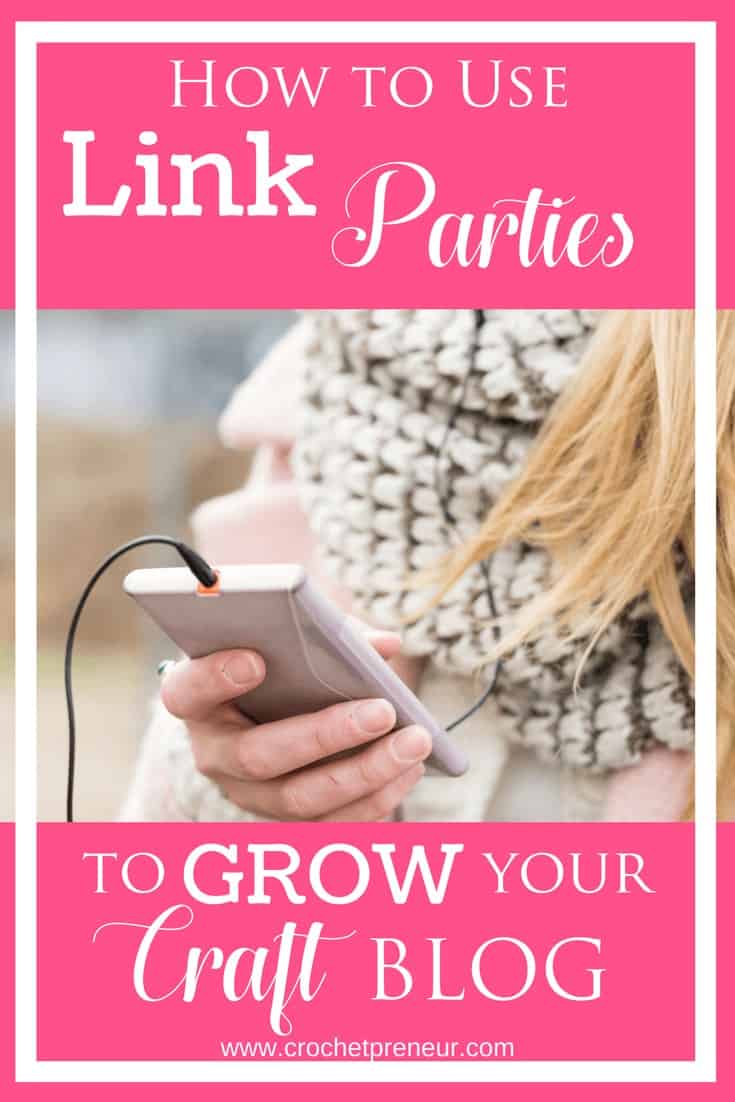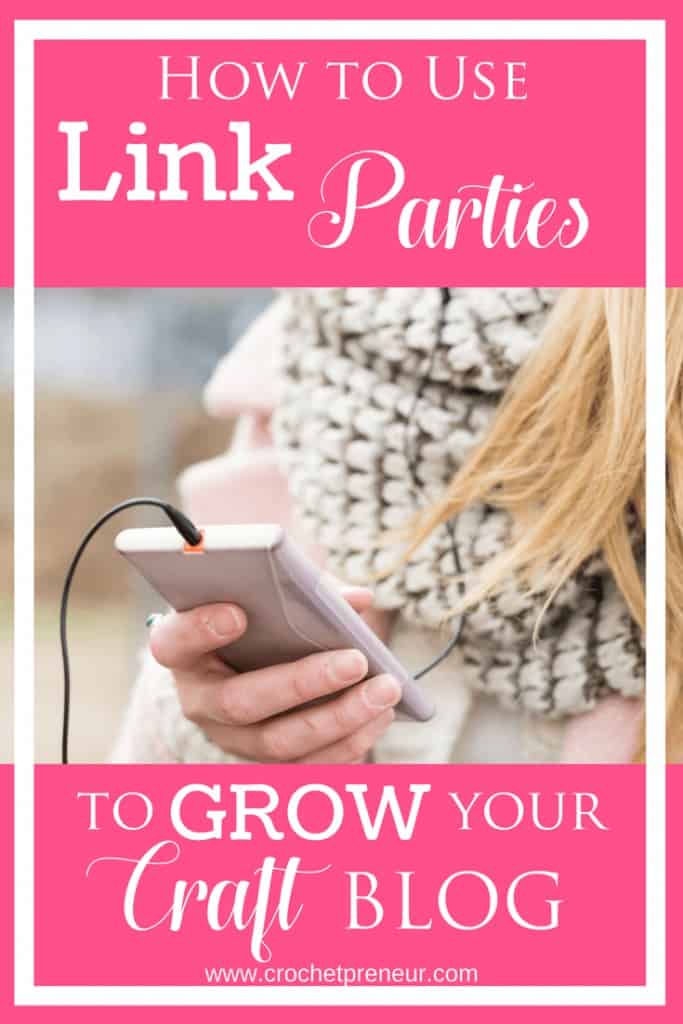 I have found link parties to be a great option for getting my new blog seen.
What is a Link Party?
A link party (linky party, link up, or blog hop as they may be called) is a virtual get together that is hosted by one or more bloggers. No, you won't need makeup.
Basically, on a particular day/time, you'll head over to the party and share a link (and, usually, an image) to some great post on your blog. Then, you interact with the content from several other bloggers and they'll interact with yours.
Link parties provide the opportunity for connecting with new blogging friends, having your content seen and shared by other (sometimes bigger) bloggers and, even, being featured by the party host(s).
Participating in a link party lets you share the best of your blog with a wider audience and offers a way for new bloggers to gain authentic backlinks and post engagement.
Where do I Find Them?
They're so easy to find!
Party hosts WANT their party to be found. I mean, who wants a party with no guests, right? So, they make it really easy.
You can do a simple Google search for "(your niche) link parties" and you should find a wide variety of both large and small link ups.
You can also search on Pinterest because many link party hosts create a specific board to share each week's party-guests and features.
There is also a great table of parties at Linky Tools Link List Directory.
Or, if you're in the Crochet or DIY niche, check out my post, The Best Link Parties for Crochet Bloggers, and you'll find a list of over 50 crafter-friendly link parties.
How do I Link Up?
Again, it's so simple, but I'll walk you through your first time.
First, there are several different companies that provide the application to create a link party on a blog. I've found the most popular to be InLinkz. So, I'm using that as my demonstration. Other applications work in a similar way.
Once you find a party to join (and after ready the rules and following them), scroll to the bottom of the post. There, you'll find a button that says, "Add your link" or "click to enter." On the opposite side, you'll see the details of when the collection will close. If the party is closed, the link button will not appear.
Click on the "Add your link" button.
The screen that pops up is your add screen. Enter the URL of the post that you'd like to add to the party.
On the next line, the link title will auto-populate. However, you don't need to use the exact title as your post. Try to use a title that will entice party-goers to click through to your link. "World's Best Chocolate Cake Recipe" might be a good option…or, well, you get it.
Enter your email address, if it is required.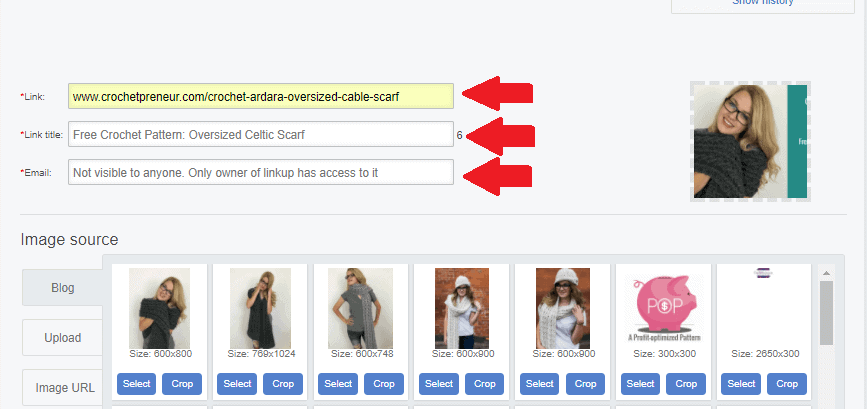 Now, in the image above, notice that the cropped image that was auto-selected from my blog is off-center. Thankfully, InLinkz has imported all of the images from my blog post, so I can simply select the image I'd like to use and crop it to fit the window.
Here's the image I selected, below. I've found that this image has gotten the most engagement on Facebook. I'm using this one, instead of the others, because I assume it is the photo most likely to cause party-goers to click through to my post.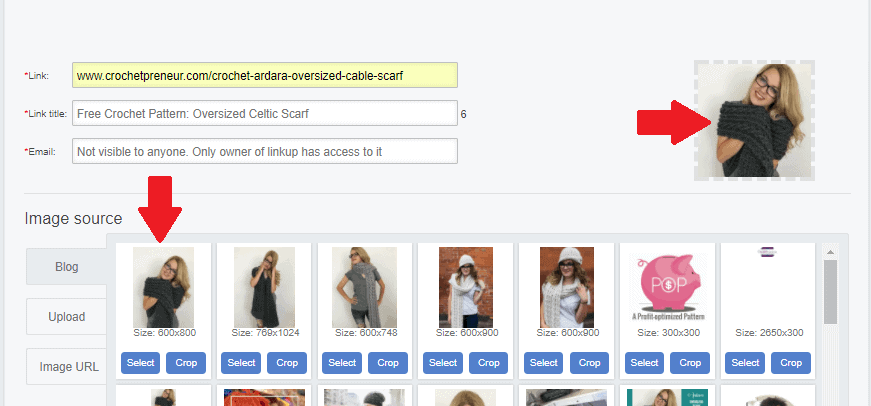 Once you've got your image selected, click "Done."

You will be brought to the confirmation screen. From here, you can share your link to social media (always a good idea), post another link to the party (if more than one post is allowed), or return to the link party.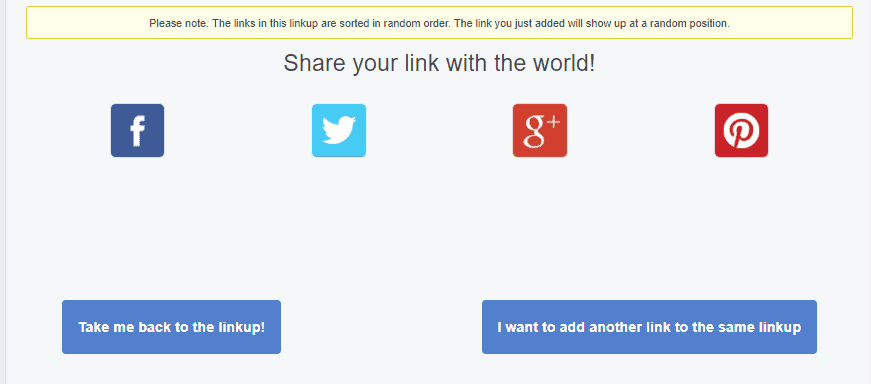 Notice the highlighted text at the top of this screen. This indicates that all links will be sorted in random order. I always like this because it doesn't matter if you're a little late to the party, your link will still get seen.
On occasion, when you link to a large party and they've already gotten over 20 links, your link can simply get lost at the end of a long list. That's not ideal. 🙁 I prefer to participate in linkups that randomize the posts.

What Now?
First, be sure you've followed all the rules for the link party. Then, engage with 2 or 3 posts that look enticing. You never know, you just might make a new friend in the process!
Then, we wait. As the party progresses and more people link up and engage, check your blog stats for referrals from the party. Make note, each day, of the number of referrals from each party so you'll know how it's going.
My recommendation is that you participate in a party 4-6 weeks in a row to get a good sense of the traffic, type of audience you're drawing, and engagement you're generating from the party. Then, you can decide if it's one you'll keep in your weekly (or monthly) rotation.
Linky Etiquette
I think it goes without saying, but I'm going to say it anyway….please, follow the rules.
Party hosts go to a lot of work to provide a platform for you to share and grow your audience. Please repay their kindness by following their rules.
If they ask you to follow them on social media, do that.
If they ask for a link back to the party. Link away. (You can do this at the bottom of our individual post or in a link page.)
If they ask you to leave comments on 2-3 other posts, please do that.
Whatever the rules, follow them and everything will be copasetic.

Pros and Cons
Now, I know I've made link parties look like the perfect solution to the new blogger's reach problem, but it's not all unicorns and rainbows. Let's take a look at the costs and benefits of link parties so you can decide if they're right for your blog.
Pros
Increase pageviews, readership, and, with a little creativity, new e-mail subscribers!
Discover great sites out there in the blogosphere – both the sites hosting the party and those participating are just waiting to be found.
Encounter like-minded bloggers, engage with their content, and, even, make a new blog-friend connection.
Boost engagement on your blog posts – both comments and social media shares will help with being found in searches.
Receive even more of all these benefits when you get featured! I haven't mentioned features much, but it's one of the best ways to grow your engagement exponentially. Party hosts often highlight 1-5 featured links in subsequent linkups (so be sure to check back). Then, they share those features on social media and Pinterest and provide additional backlinks to your blog. It's all good stuff!
Cons
Spend a lot of time linking. Posting, commenting, and engaging all take up time on your calendar. While link parties do increase your reach, unless you capitalize on the increased engagement (ie. get e-mail signups), you may not receive a big ROI.
Spend more time, analyzing the effectiveness of your linking strategy. For number geeks, this is not really work, but if you don't like to analyze data, check your stats, and keep track of traffic from each party, you may just be wasting your time.
Conclusion
So, there you have it. (Almost) everything you ever wanted to know about link parties. Are they right for your business? Well, only you can decide that, but I suggest you give it a shot and see how they work for you.
Schedule 30 minutes at the beginning and/end of your day to link up and you just might be surprised at how beneficial a party is to the growth of your brand new blog and business.
I'd love to hear your thoughts! Won't you comment below and let me know your experience with link parties and which ones you've found the best for your crochet blog?
Looking for resources to help you grow your crochet business and blog? Click below to get the Crafty Link Parties Spreadsheet and many, many more helpful resources from Crochetpreneur.com!