Get hooked on profits!
Prepare Your Crochet Product or Design Shop for the Holiday Rush with Our Exclusive 5-Day Training!
It's all happening August 14 – 18, 2023
Transform your Crochet Shop this Holiday Season
Stitching success one loop at a time can be overwhelming, especially during the bustling holiday season. That's why we've designed a special 5-day workshop for online crochet business owners like YOU!
Ready to change thrive this holiday season?
Kick overwhelm, chaos, and slow sales to the curb.
As an online seller, you may be worried about…
Selling in an oversaturated market with tons and tons of experienced competition.
The inevitable struggle online businesses have with holiday shipping and fulfillment challenges.
Planning your marketing and holiday promotions with the confidence that you'll create conversions.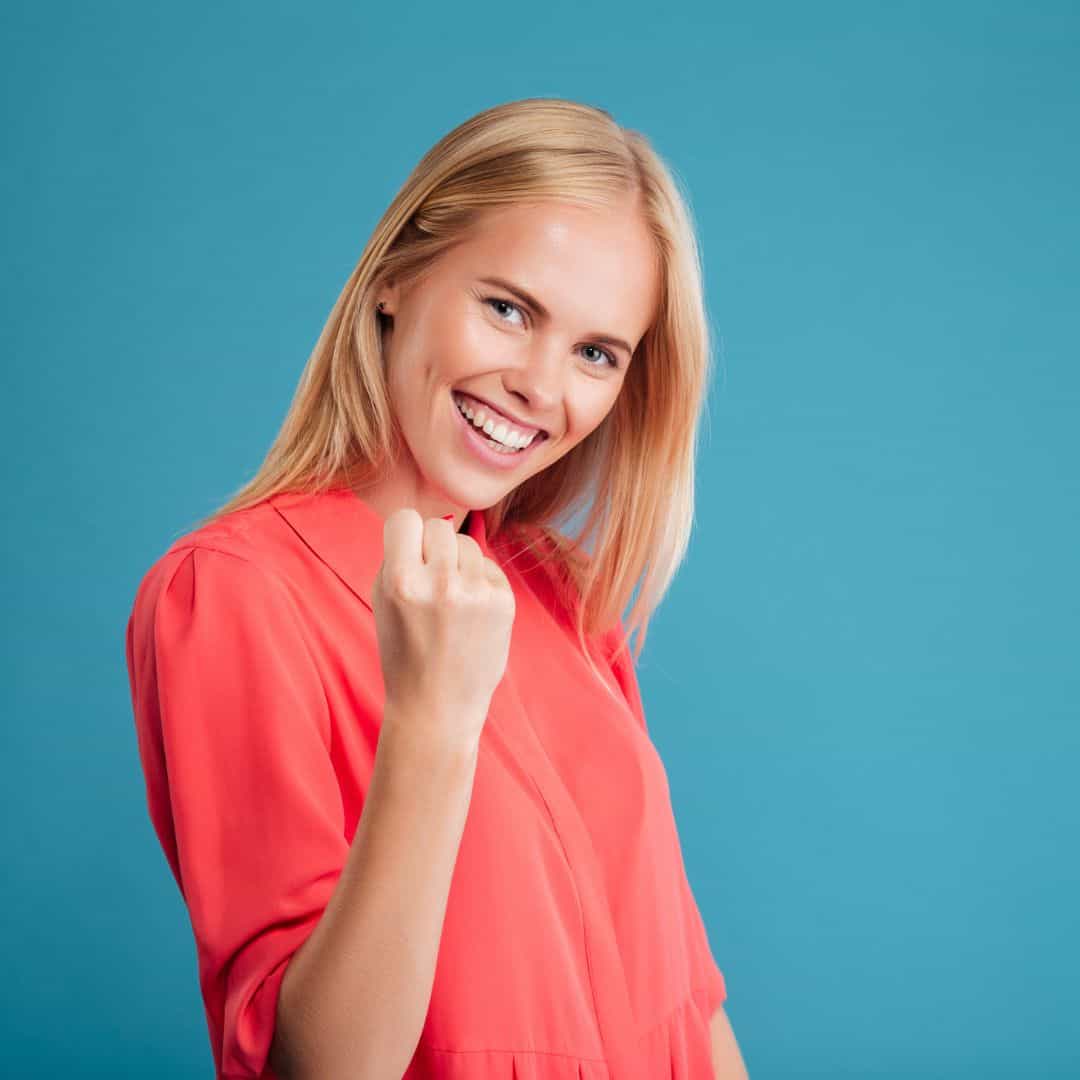 "Thank you so much for this workshop. I truly learned so much more than I ever could imagined."
"I'm extremely excited to see what my future holds and where I can go from here."

CHRISTINA MARIE
But you know what?
I've been in your shoes.. and there is a better way!
We've developed a comprehensive program that offers you not just 5 days of live coaching but an entire holiday season of success. We'll walk you through everything you need to optimize your shop, maximize your profits, and create a holiday season that's free of chaos and full of cheer.
Introducing
Holiday Prep Workshop LIVE
Whether you're a seasoned crochet seller or just getting started, our workshop is tailored to empower you with the skills, strategies, and support you need to make this holiday season your best yet.
Here's How We'll Help You Shine:
Prepare Your Shop for the Busy Season: We'll take the guesswork out of getting ready, ensuring your shop is poised to attract and retain customers.
Optimize Your Listings for Conversions and Profits: Our proven techniques will help you make the most of every click, turning browsers into loyal buyers.
Plan and Schedule Holiday Promotions with Ease: Say goodbye to last-minute scrambles. We'll help you craft and execute a strategic promotional calendar.
Eliminate Chaos and Overwhelm: Enjoy a serene holiday season, knowing your business is set up to thrive without the usual stress and frenzy.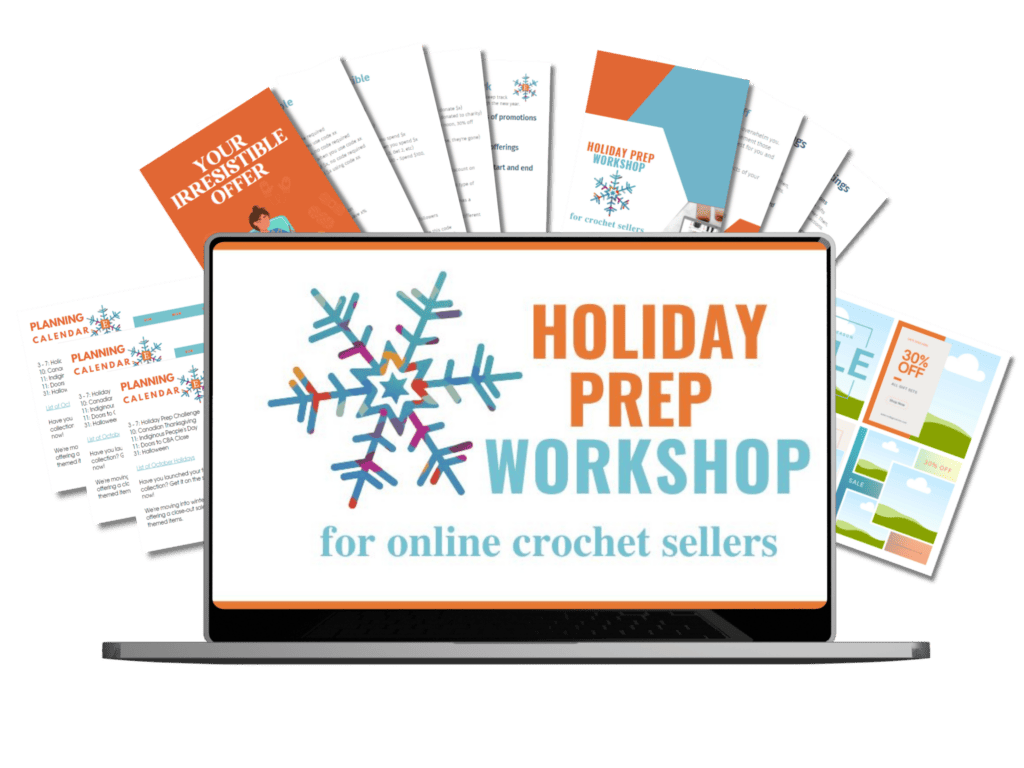 Let's get down to business
Here is what we cover…
live workshop
5 Days of Live Learning
Personalized guidance from industry experts
Actionable strategies tailored to online crochet business needs
Real-time answers to all your pressing questions
course access
Monthly Modules
Step-by-step guides to optimize sales and conversions
Exclusive modules on listing enhancements, promotional planning, and more
Content dripped monthly, August through January, to keep you ahead of the curve and on track
community
Feedback and Friendship
Connect with like-minded crochet entrepreneurs
Gain valuable feedback and insights
Build friendships and foster accountability in a nurturing space
premium experience
Support and Momentum
Upgrade your experience for more coaching and support
30-minute 1:1 coaching with live Etsy shop audit
4 monthly group coaching calls for motivation, accountability and feedback throughout the holiday season (2nd Monday of the month at 11am Mountain time)
It really works
Here is what our students have to say
This has been so helpful! It has provided me the motivation and encouragement to get my holiday promos created and scheduled. This is my first holiday season with an Etsy shop and there has been so much useful information about what to do to prepare your shop and social media for the best possibility for success. Thanks Pam!
leann
I think the most important thing I've learned this week is how to plan ahead, create graphics with video and audio and how to schedule to automatically run on Facebook and Instagram. I now have enough knowledge to get started setting up an email list. I took a lot of notes and added so many tasks to my calendar. Thank you Pam for the opportunity to work and have conversations with my peers. Something I look forward to on the future.
amy
My biggest takeaway from this week is the reminder that having some structure and planning in place goes such a long way. I love the creative side of my business and get easily overwhelmed by the "tasks" that must be done. This week broke things into neat categories that really helped me simplify what I would have overcomplicated in my own head. I have a plan, dates set, and feel good about it. Thanks Pam!
jennifer
With all the amazing coaching and links to tools, I think I might now be able to start getting myself properly organized. It's all going to take some digesting, but I feel so much better and have had many questions answered. Thank you Pam, and thank you to everyone I've had the opportunity to chat to on zoom this week! It's been awesome!
deb
My biggest takeaway from this week is that a little bit of planning goes a long way. After the workshop, I have sales and posts all set up, and I can spend my time on other tasks. I really enjoyed the networking sessions, too. It's so nice to talk to other business owners, brainstorm ideas, and just chit-chat. So thank you, Pam, for all of the motivation during this workshop!
elizabeth
What has helped me the most this week is having the guidance, structure, and direction from the lessons and homework assignments. When I look at all this by myself, I easily get lost, and this workshop helped break bigger things down into manageable tasks. Next step is to learn how to do that breaking down part on my own! All the practical Etsy tips were also super helpful.
Julia
Are You Ready to Crochet Your Way to Success?
Join us and turn this holiday season into a harmonious, profitable, and joy-filled experience.